Samsung shows 'designed for humans' handset
Galaxy S III offers 'whole new experience like never before'
Samsung has unwrapped the Galaxy S III, a handset it boasted is "best smartphone in the world" thanks to its "nature-inspired" design, voice recognition and eye-tracking.
The handset is based around a 4.8in, 1280 x 720 OLED display and Samsung's quad-core Exynos processor. It'll provide LTE and 3G HSPA+ connectivity. It will run Android 4 Ice Cream Sandwich. It'll have a choice of 16, 32 and 64GB of Flash storage, plus a Micro SD part.
There's 2.4GHz / 5GHz 802.11n on board, plus Bluetooth 4.0.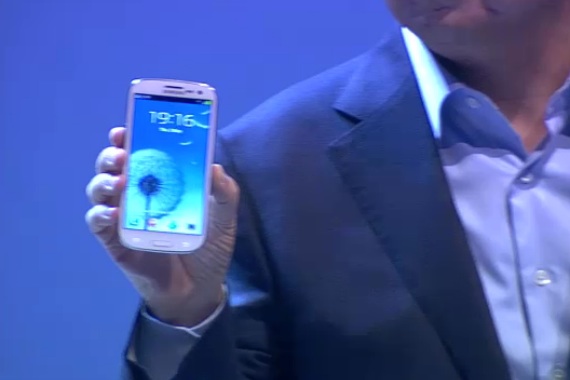 The S III has 2100mAh battery built into its gently curved 8.6mm thick frame, which will come with a glossy "marble white" or "pebble blue" back panel
The 1.9Mp front camera scans the user's eyes to ensure the screen stays lit when your watching. The rear, 8Mp, zero shutter lag camera has an eight-shot automatic burst mode which presents the best pic of the set, a feature first seen years ago on Sony Ericsson - as it was then - CyberShot phones.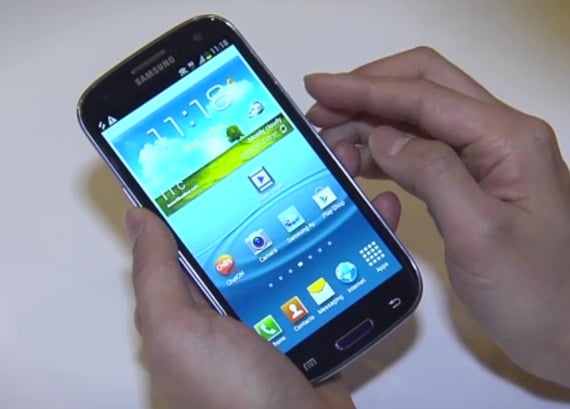 Samsung claimed the S III is the first mobile phone with built-in wireless induction charging, forgetting - ahem - that Palm did this ages past with the Pré.
Meanwhile, the S III's "S Voice" system provides Siri-style natural language recognition - complete with a ping after it has sampled your voice. You can add five custom wake-up commands - no more swiping - and S Voice supports eight languages, including British English.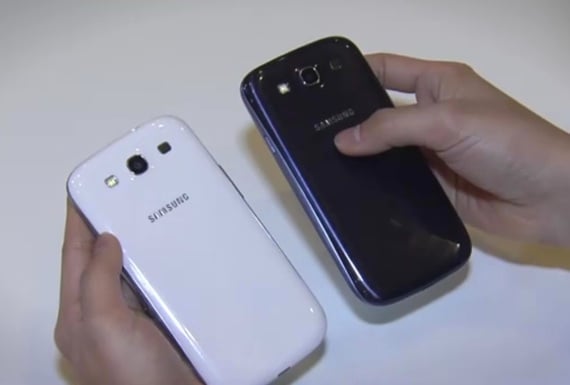 The S III monitors what you're doing to make guesses about what you'll do next. Write a text and then put the S III up to your ear and it'll dial the person you were texting, figuring that if you want someone else, you'll go to the dialler.
There's the inevitable social network integration, including auto photo sharing with chums. MirrorLink support means the S III can communicate with compatible in-car display units which will operate as a remote touchscreen.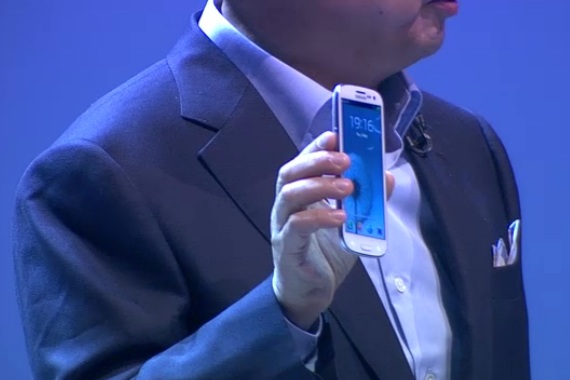 S Beam combines NFC with Wi-Fi Direct to provide touch-to-connect wireless data sharing. The handset also uses Wi-Fi for WiDi-style video streaming as an HDMI replacement. It'll work on future Samsung tellies, and the company will offer a dongle that feeds streams into other sets through their HDMI ports.
And "nature inspired"? Yes, that's all the real-world sound samples, like water drips, used by the S III for user feedback.
Samsung said the S III will launch in 145 countries through 296 network operators. It's coming to Europe first, on 29 May. It comes to North America in June. ®
Sponsored: How to Process, Wrangle, Analyze and Visualize your Data with Three Complementary Tools