iOS Rock Band gets back together
Blue note as error spread confusion, anger
EA's iOS version of Rock Band isn't breaking up, after all.
Yesterday we reported that players of the app were seeing a message advising them of the game's demise.
EA has since stated that's not the case and has sent us a statement to this effect:
"Rock Band for iOS will remain live - the in-app message users received yesterday was sent in error. We apologize for the confusion this caused. We're working to clarify the issue that caused the error and will share additional information as soon as possible."
We pressed EA to ask why, if the in-app message was a mistake, it also posted the message below to its forums, which we nabbed as a screen shot.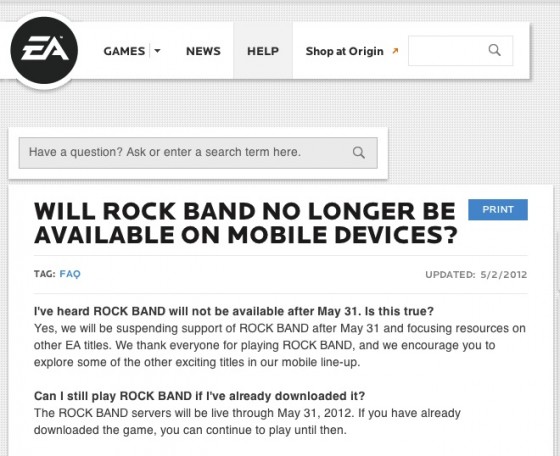 EA has told us "That was also posted in error" and that the page in question has been updated with correct information. ®