Total War Battles: Shogun
Play it again, Samurai
Kate Bushido
While the extreme difficulty of these side-missions initially seems geared to tempt you towards the in-game purchasing, it's inadvisable to cheat your way through the game. The strategies they teach prove indispensable to progression during the latter stages of the game and, however exacting they might be, they consistently strike the right balance between punishing failure and rewarding perseverance.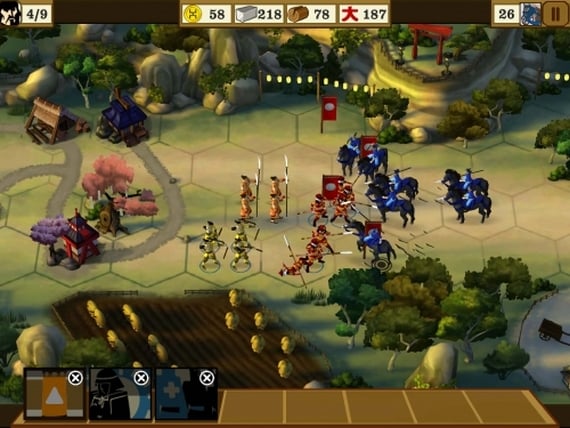 James Clavell, eat your heart out
The Creative Assembly also deserves praise for the game's high production values. Although naturally constrained by the tech, the depiction of feudal Japan at the end of the Sengoku period is no less spectacular.
It's not the picturesque cherry blossoms and verdant plains that most impress, however, but the sumptuously detailed soldier animations. They're so spectacular, in fact, that the sight of an enemy Shogun slicing through my rank and file often proved distracting enough to lose an entire battle.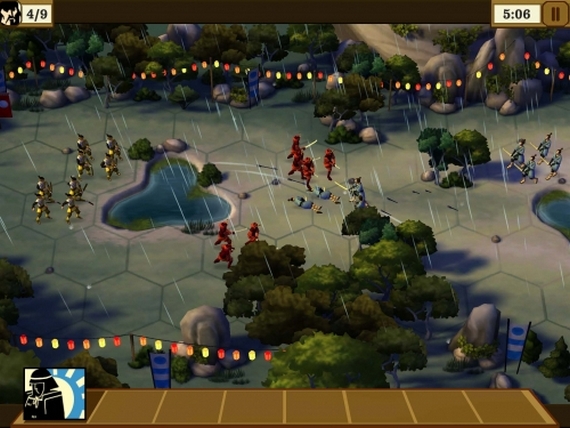 Floodlit fighting
The command system proves to be equally polished, except for one apparent design flaw in the interface. Strangely, you can't move or place troops by dragging from square to square. Instead you have to tap on the respective command at the bottom of the screen. It's a minor quibble, but in genre which requires such high-speed multitasking, the necessary finger travelling proves inconvenient, unnecessarily increasingly the challenge of an already difficult game.
Verdict
Like it's full-blown siblings, Total War Battles: Shogun's complexity and challenge will ultimately limit its appeal. Despite the heavy streamlining of its core gameplay, it remains out of reach for most casual gamers. But for veterans of the PC games and fans of tactical RPGs, Total War Battles: Shogun is by far the best touchscreen RTS to date. ®
iGamer covers the latest in mobile gaming on Android and iOS. If you think there's a great game we really should cover, please let us know.
More iGamer

Hunters 2
Angry Birds in Space
Waking Mars
Beat Sneak Bandit
Ten top
Android games
Sponsored: How to get more from MicroStrategy by optimising your data stack

Total War Battles: Shogun
Like a Samurai sword, a game as beautiful as it is deadly.