Boy wrecks £22k worth of MacBooks by weeing on them
IT department gets pissy
An 11-year-old boy has been charged with vandalism after relieving himself on a cartful of Apple MacBooks at school, causing $36,000 (£22,170) worth of damage.
The computers, the property of Upper Allen Elementary School in Pennsylvania, were destroyed beyond repair, local publication PennLive reports.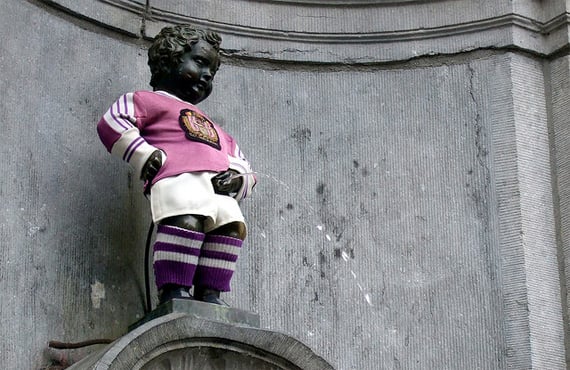 Source: James Cridland
The Upper Allen Township police charged the micturating minor with "institutional vandalism and criminal mischief".
Now I'm no mathematician, but that 22 grand sounds like an awful lot of MacBooks to be that badly impaired by the contents of an under-developed bladder.
I'm sure a wash down and a few sprays of 'Eau de new MacBook' would have them back in computer labs in no time.
Police have promised to turn the boy over to the Cumberland County Juvenile Probation Department. That'll teach him not to upset the Apple cart at school. Badum tish. ®