Maxima brags of £6m deals to woo admirers
Flashes potential buyers from shop window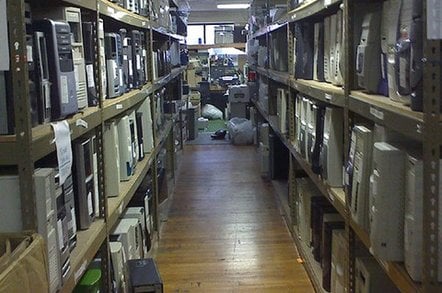 Managed services provider Maxima Holdings has flagged up to any potential buyers that it has bagged £6m worth of contract wins.
The AIM-listed company erected a "For Sale" sign outside its London-based premises last year but talks with interested parties came to nothing, leading to a shakeup of senior management as M&A veteran Ian Smith came on board.
Smith has already overseen the sale of the Dcoument Management, Intellect and Microsoft reseller businesses to Better Capital-backed m-hance for £6.8m and it is understood to be seeking a buyer for remaining MSP unit, say sources.
The firm revealed in a stock market announcement it has penned multi-year managed services deals with a confectionery manufacturer, a UK government exec agency, a British sports organisation and a homes developer.
Maxima managing director Fraser Fisher said the contract wins "clearly shows that our turnaround strategy is on track".
In a note this morning, Anthony Miller, managing director at analyst TechMarketView, said that by highlighting the deals Maxima exec chairman Smith "has just put a big notice in the shop window".
"The managed services mid-market is a great place to be for those who know how to play the game to turn a profit. But it needs dedicated focus, and that's what seemed to be lacking at the 'old' Maxima," he added.
In half-year numbers to 30 November, Maxima reported widening losses of £600,000 compared to £400,000 in the same period a year earlier, as sales fell 9.2 per cent to £21.5m. ®