Hard disk prices help shore up Ingram Micro sales
But post flood bonanza will dry up in Q2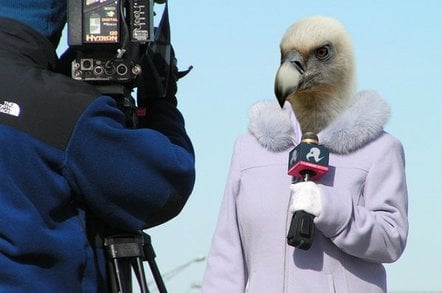 Ingram Micro saw revenues stall but net income jump in its first quarter, as it reaped the benefit of rising disk drive prices, and sales growth in America, Germany and the UK.
The tech distribution giant turned in sales of $8.64bn for first quarter ending March 31, a slip of 1 per cent on the year. Ingram put the sales dip down to "the translation effect of foreign currencies" which it said had a negative year on year impact of 1 per cent. Meaning sales effectively stalled otherwise.
Net income came in at $89.97m, up 59.9 per cent on the year. This included a tax benefit of $28.5m, charges of $3.1m related to the transition of the CEO and cost cutting, and losses of $4.8m on Euro-based inventory purchases.
Ingram said it expected second quarter sales to be flat to slightly up sequentially, though margin will slip due to seasonal factors and the waning of the Thai-flood inspired spike in disk drive pricing.
The disty's European business slipped from $2.9bn last year to $2.7bn this year, with operating margin dropping from 1.12 per cent to 0.83 per cent. However, Ingram said its German and UK businesses showed moderate sales increases on the year.
The US business turned in $3.6bn, up on last year's $3.5bn, with margins climbing from 1.69 per cent to 1.93 per cent. Favourable disk drive pricing was cited as one of the reasons for the North American performance, as well as double digit sales growth in its speciality products business.
Ingram also saw double digit sales growth at its India and China business which helped its Asia Pac operation hit an all time high of $1.9bn in sales, with 0.74 per cent operating margin. ®