HP confirms Hunter to head up PC-and-printer borg
Who's on Bradley's list?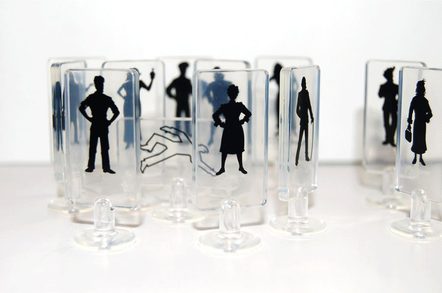 HP UK and Ireland PC boss Paul Hunter is the new chief of the merging Personal Systems and Imaging and Printing Groups.
An HP spokesman confirmed the move to The Register but added: "There is no further comment to make at this time".
The next role for Imaging and Printing Group (IPG) UK vice president Norman Richardson has yet to be finalised which is likely the reason for the firm's less than loquacious response.
Channel sources say Hunter was a shoe-in for the role as he steadied the UK PC biz last year following previous CEO Leo Apotheker's PR own goal when he made public plans to explore future options for the PC biz.
Hunter also has a "good line" into Eric Cador, formerly PSG EMEA senior veep, who was last month named as the regional lead for PPSG, according to an internal memo leaked to AllThingsD.
UK staff were yesterday informed of all the country leads for PPSG across Europe in a missive sent by Cador.
Company insiders claim the majority of these heads were previously in charge of the PC biz.
"It is an astonishing turnaround given that a number of PSG staff were looking for a new job last year," said one person close to the situation.
The fallout from the PC and printer unit merger could be considerable and not just at veep level, with rationalisation expected among the two sets of channel, marketing, and sales teams.
The cost-cutting merger should free up capacity to raise investment in R&D, something that CEO Meg Whitman flagged up in Q1 results as a priority.
HP's global PSG boss Todd Bradley was placed at the top of PPSG when the merger was first revealed and in an abbreviation heavy memo in March, he detailed the senior exec line-up.
PPSG Americas will be led by John Solomon, currently SVP for IPG Asia Pacific and Japan. Lynn Pendergrass, SVP for IPG Americas, will head the merged unit in the US, with the role of Stephen DiFranco, current head of PSG Americas, yet to be announced.
Dion Weisler, SVP for PSG Asia Pacific, is the new PPSG lead for the region.
Closer to home, with Cador taking the top job in EMEA, HP said the next role for IPG EMEA head Bill DeLacy will be confirmed in due course.
In terms of global functions for PPSG, sales operations and project management will be run by Jos Brenkel, one-time veep of EMEA channels and most recently SVP for PSG Asia.
Customer Services & Support will be led by Enrique Lores, currently SVP worldwide for sales and services. ®