Cray revenues spike on XE6, XK6 super sales
Swings to a profit, looks for an edge in software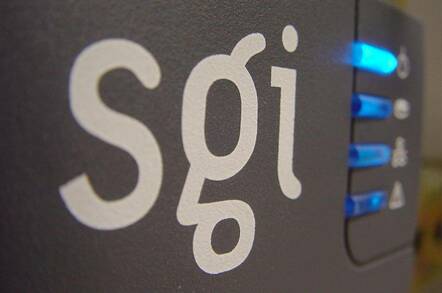 If you were wondering why Cray has sold off its supercomputer interconnect to chip giant Intel for $140m, a close look at the company's first quarter financial results will give you a clue.
In the quarter ended in March, Cray's sales were up like a rocket as a number of large supercomputer deals, some of which had slipped from the fourth quarter, were accepted by customers and cut the checks to Cray. But after all that work in getting petaflops of capacity into the field, using its "Gemini" XE interconnect and either Opteron processors from Advanced Micro Devices or a combination of Opterons and Tesla GPU coprocessors from Nvidia, there just wasn't a lot of cash that trickled down to the bottom line. AMD and Nvidia, it would seem, are getting most of the dough that Cray is working hard to earn.
In Q1, Cray's product sales were just under $96m, up by a factor of 5.75 compared to the year-ago period, but services sales were down 29.5 per cent, to $16.3m.
Total sales rose by nearly a factor of three to $112.3m. But the cost of product revenues was up by a factor of 5.1, and the cost of services didn't fall nearly as fast. When you add in higher sales and marketing costs and the fact that R&D expenses hit $23.8m, up by a factor of 3.7 compared to Q1 2011, then after all the costs were subtracted from the revenues, there was only just a hair under $5m left over. And that was after, as Brian Henry, Cray's CFO, explained on a conference call with Wall Street analysts that gross profits of 40 per cent were helped by lower than expected component costs.
Sure, that $5m in black ink is better than the $1.5m in red ink that Cray wrote on the books in the year-ago quarter. And yes, it is hard for most companies to be profitable, even at the 4.4 per cent of revenue level that Cray hit in the first quarter.
But it is clear Cray has struggled to make more money - for itself and for its shareholders - even when the product is excellent and well-received by customers. And as supercomputing and big data go mainstream, it is only going to get more difficult.
Which is why Cray is willing to sell the interconnect biz now to Intel, while it is still worth something, and milk it for three years and maybe $1.5bn in revenues while it figures how to become a cluster and storage system integrator and software supplier with higher margins and a broader market. To a certain way of thinking about it, the Intel deal is paying forward something on the order of 9 per cent of the next three year's revenue as profits, which is more than twice as good as Cray has been able to do in the first quarter of 2012.
It's a fair guess that Cray will be looking for some strategic software acquisitions to build out its storage and big data aspirations, as well as anything that will give Cray a competitive edge against the swarm of server makers that are going to be coming for its business once Intel has integrated supercomputer interconnects into future Xeon processors or their chipsets in the 2017 timeframe or so. A Hadoop distro might make sense to buy or build to sell aside its Urika graph appliance.
In the call, Henry said that Cray was raising its revenue guidance for 2012 by $30m, thanks to higher expectations for sales into commercial accounts and for its Sonexion 1300 Lustre-based clustered file systems aimed at HPC shops. Cray has shipped 2PB of total storage on the Sonexions thus far, he added.
Peter Ungaro, Cray's CEO, said on the call that the company expected commercial accounts would generate about 10 per cent of total revenues in 2012, and said that Cray has just signed the largest commercial deal in its history, which will hit the books in the second quarter, with a combination of servers and storage.
So when you do the math, Cray now expects for revenues for 2012 to be between $430m to $450m. Henry said that second quarter revenues would be about $85m, that the third quarter would be "light" and that more than 50 per cent of sales would hit in the fourth quarter when the "Titan" upgrade at Oak Ridge National Laboratory and the "Blue Waters" super at the University of Illinois are equipped with Nvidia's "Kepler" GPU coprocessors.
Gross margins will be around 33 per cent for the full year, which is lower than levels in the first quarter. And that has to annoy Cray management. And Ungaro knows the Titan and Blue Waters machines are the biggest machines Cray has ever built and the company will need every day in 2012 to get these 20-petafloppers up and running by year's end.
The "Aries" interconnect that Intel just bought (and that Cray is the exclusive seller of) and the "Cascade" systems that use it as well as Xeon processors from Intel are still on track for early shipment to the US Defense Advanced Research Projects Agency at the end of this year, too, which will eat up time and incur costs. Cray reiterated that it would be commercializing the Aries/Cascade machines and get them ready for customers to buy sometime in the first half of 2013.
One last thought: It is now apparent why Steve Scott, former CTO and designer of the Gemini and Aries interconnects, left Cray last August to become CTO of the Tesla GPU coprocessor biz at Nvidia. It is similarly clear why Cray just last week tapped compiler guru William Blake to be the new CTO for the company.
I was wondering how a software guy was going to be designing the next generation of interconnects. And the answer, as we now know is, he won't be. That will be Intel's job now. And Blake's task is to make Cray's software a world apart from whatever else the server makers and open source projects can muster. ®