Brydge pledges to turn iPads into MacBooks
Span in the works
Tablet naysayers will - not unreasonably - claim that adding a keyboard to a fondleslab only goes to show how much better laptops are in the first place.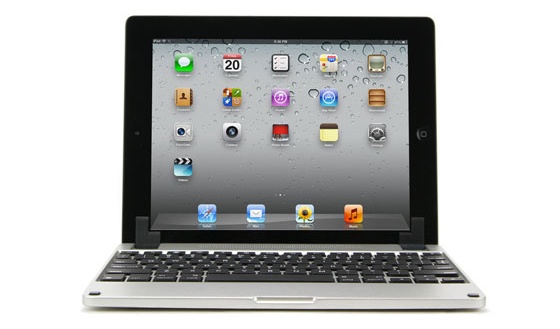 But that didn't stop Asus offering just such an add-on for its Transformer line of tablets - just for you, iPad naysayers - and now here's an version for the Apple gadget.
Not by Asus, but by Brydge, which has taken to plea-for-money site Kickstarter to fund production.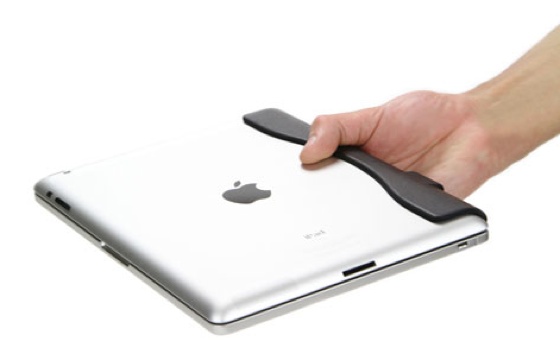 Its offering is also called the Brydge, a MacBook-style keyboard clad in "aerospace-grade aluminum" with a hinge that turns the tablet into a 1.2kg clamshell laptop.
Tablet talks to keyboard by Bluetooth, as so many other iPad keyboard attachments do, but a pricier version of the product has stereo speakers on board to relay the iPad's output. The keyboard has its own battery, charged over a micro USB link.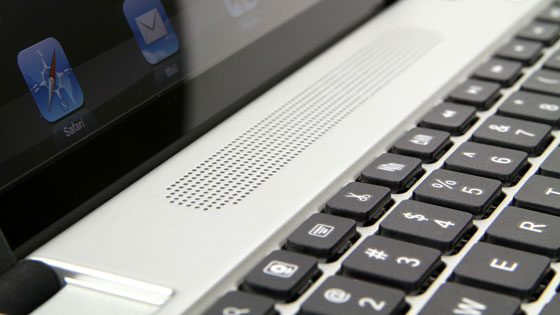 The team is taking advance orders now by way of Kickstarter pledges that price the basic model at $150 (£93) - or $180 (£111) for the model with speakers. Brydge will ship internationally. ®