Microsoft takes on Spotify with sound of Woodstock
Zune successor on show at E3?
Microsoft will unveil its Zune platform successor at E3 2012, a Spotify-like music service codenamed 'Woodstock', it has been claimed.
Details of the platform were leaked by insiders today, who say Microsoft's latest music offering won't require any browser plug-ins and will integrate heavily with Facebook, The Verge reports.
Woodstock is said to be a cross-platform service that will be made available to Windows 8, Android, iOS and Xbox users.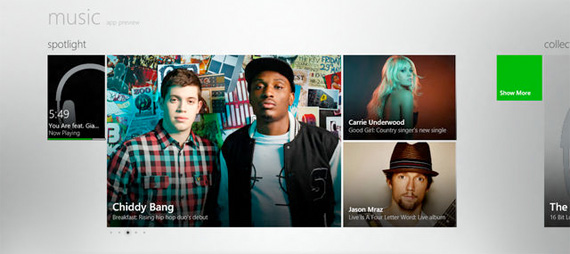 With the company already ruling out any discussion of next-gen consoles at E3, perhaps Woodstock will be the big talking point during the firm's keynote, scheduled for Monday, 4 June.
We suspect its main focus will be the return of the Master Chief in Halo 4, though.
The full Zune replacement will launch alongside Windows 8 later in the year, apparently, and while subscription costs have yet to be discussed, existing Zune Pass members should be able to emigrate to the new service when it launches. ®
Sponsored: What next after Netezza?