Cray taps Microsoft parallel guru as CTO
FPGAs on the exascale roadmap?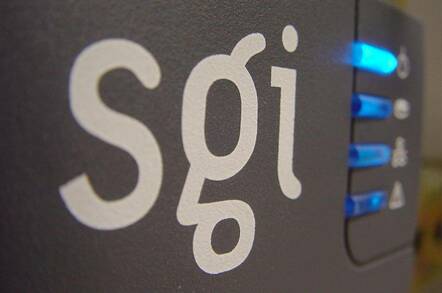 Supercomputer maker Cray has been looking around for a new CTO since last August, and has now decided that the best candidate for the job was right there at the company, and has chosen William Blake for the role.
No, not the English poet and painter, but the former general manager of the Parallel Computing Group at Microsoft, who has also been a member of the Cray board since June 2006. Blake waved goodbye to Redmond today.
Former CTO Steve Scott departed for Nvidia to be chief propellerhead for the Tesla GPU coprocessor unit last August.
As for Blake, he has spent three decades in the supercomputer racket, and came to Microsoft through the acquisition in September 2009 of the key assets and employees of Interactive Supercomputing, a maker of a development tool called Star-P for parallelizing applications.
Blake was president and CEO at ISC, which was a spinout from the Massachusetts Institute of Technology. Before the ISC gig, Blake was senior vice president of product development for parallel data warehousing appliance maker Netezza (now part of IBM) from 2002 through 2007.
Blake spent the early years of his career at Digital Equipment Corp, from 1981 through 1993, in various engineering management roles, and did a stint running Compaq's software strategy from 1993 through 1996, ahead of Compaq acquiring Digital in 1996. After Compaq ate Digital, Blake was put in charge of compiler and Alpha processor development, but in the wake of Compaq's being eaten by Hewlett-Packard, Blake jumped to Netezza.
Blake has a BS in electrical engineering from the Lowell Technological Institute, which was founded in the textile mill town of the same name (where DEC had many operations) and which in now part of the University of Massachusetts.
"We wanted someone who understands current and future supercomputing technologies, someone with a passion for our business and our customers, and someone that can further evolve and realize our adaptive supercomputing vision as we drive towards integrating scientific simulation and big data analytics on a single, scalable supercomputing platform," said Cray president and CEO, Peter Ungaro, in a statement (and probably not in one breath). "All of this led us directly to Bill."
And now, the exascale problem is Blake's problem, at least as far as Cray is concerned. Don't be surprised to see field programmable gate arrays, which both Cray and Netezza know a thing or two about, resurface in future Cray systems. Having a malleable machine might be as important as having an exascale one. ®