Channel wild-child Cisco vows to be more predictable partner
Dangles tempting rebates over resellers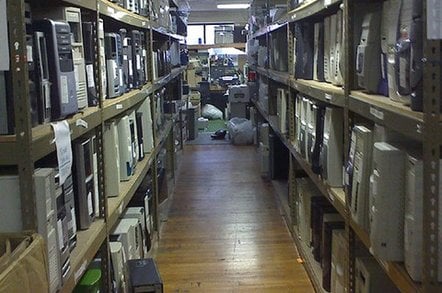 Cisco is trying to fire up resellers' engines by doing what it does best: launching a bunch of channel programmes.
The networking lynchpin will consolidate 47 services programmes into one global scheme and introduce a compensation model based on a "discount plus pay-for-performance rebate".
Nick Earle, senior veep for worldwide services sales and channel at Cisco, said in a PR blurb that the mammoth biz needed to be "consistent and predictable" in dealing with partners.
The global framework was piloted with 2,500 channel firms in North America, and Cisco said resellers saw a 15 per cent rise in the portion of bookings eligible for rebates and a three-fold rise in partners earning cash back.
The Global Services Partner Programme will be rolled out in the next 12 to 18 months.
The Smart Services portfolio is also set to expand including Cisco-branded and collaborative services, which the vendor said enables resellers to package, automate and scale its "intellectual capital".
Resellers will be able to provide installed base and contract management, use APIs and tools for workflow integration, and deploy scalable proactive support to large, complex customer networks.
Cisco also released the Partner Plus programme to build business with mid-sized biz customers. Reseller benefits include business accelerator rebates, engineering support, training, MDF and demand generation.
Andrew Sage, Cisco veep for the world-wide partner-led team, said it would guarantee "preference, investment and support" for resellers that sign up. ®