Apple screws UK disties, punts just 13,000 iPads to channel
Foxconn-rebrander shifts 3m latest slabs on its own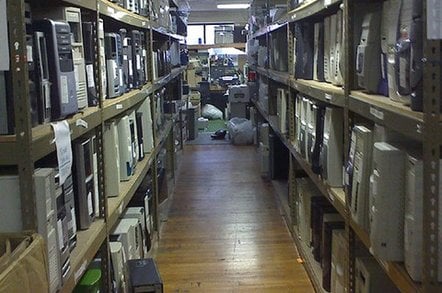 Apple neglected the channel when divvying up stocks of the latest iPad, but disties that laid hands on the device found the margins were slightly more generous than on previous generations.
The channel bully boy confirmed it had shipped three million of the latest-version fondleslab to 12 countries in four days after the 16 March launch.
But figures from abacus-stroker and market-watcher Context reveal Apple allocated just 140,000 slates to distributors across Western Europe – including 13,000 in the UK during the same timeframe.
Salman Chaudhry, mobile computing analyst at Context, said distributors were "not the first port of call" for the vendor.
He said that historically the level of stock selling through the channel tended to be "limited" as Apple distributors quickly sold out of the kit made available to them.
"Once demand dies down and the Apple stores sell through, Apple uses distributors to a larger extent to fulfil [independent] retail outlets," Chaudhry told The Register.
This only serves to reinforce the view expressed by French reseller eBizcus, which says it is taking Apple to court over claims that the vendor prioritises product supply for its own stores when flogging the latest hotly demanded gadgets.
Chaudhry said the stats for the third iPad show, however, that Apple is freeing up more stocks for resellers than in the past – in the fortnight after the launch of the iPad 2, the UK channel got only 6,500 units.
The numbers also show that resellers made more higher margins, albeit only £10 pounds extra at the high-end on the 64GB connected model and £5 on the entry level version, the analyst said.
In the UK, the hottest selling next-gen iPad models were the 16GB Wi-Fi and 16GB connected device, with the 32GB versions the least appealing to channel customers.
Apple Premium Resellers buy directly from Apple and stock has been kept adequately topped up in retail outlets, say sources.
But some of Apple's B2B resellers voiced frustration that long standing customers had to stand in line behind consumers, before getting their own slab to fondle.
"Apple has publicly stated it is a consumer company and customer acquisition is a priority," said an Apple reseller.
The Reg was still awaiting a response from Apple at the time of writing and will update if one materialises. ®