Ten... Kitchen Gadget Treats
'Why didn't *I* get any soup?'
Philips Airfryer

Real fried chips have become the pariah of home cooking, thanks largely to the evolution of the oven chip (alas) and just how filthy your average chip pan can get. But no matter how good the healthy alternative tastes, it'll never be quite the same. By using a grill element and a fan, this boy circulates air at up to 200°C around food that you'd normally dunk deep in hot oil. Chips, chicken and fish can all be 'fried' in less than 15 minutes and, according to Philips, chips done this way have 80 per cent less fat than their deep-fried cousins. There's also a filter to remove those nasty fried-stuff fumes before they fill the kitchen.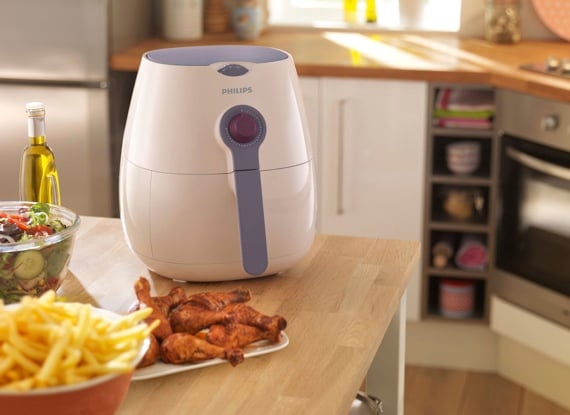 Samsung RR82PDRS fridge

There are few things more impressive in a kitchen than a big fridge. No really. This one is about more than size, though. It's rated A+, which will get you brownie points for energy consumption and keep your electricity bill down. It also has a Brita water dispenser on the front so you can have chilled filtered water on tap. Inside, the LED lights shine on even the furthest corner, so there's no chance of mouldy cheddar lying unnoticed for months. Lastly, but importantly if you forget to stick the beers in before a barbecue, there's a Power Cool function which chills food and drink in a jiffy.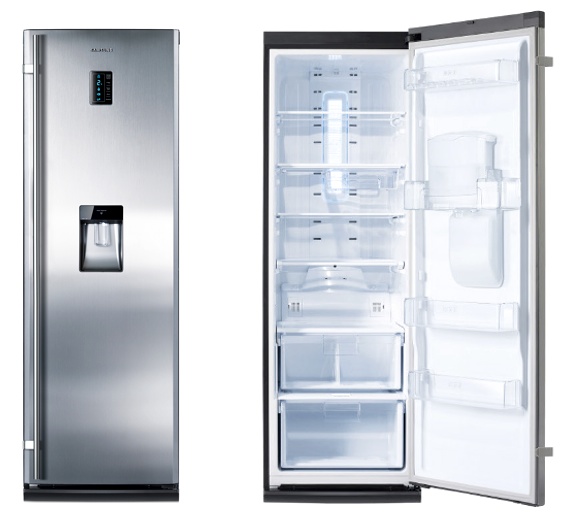 Sponsored: Detecting cyber attacks as a small to medium business