Ten... Kitchen Gadget Treats
'Why didn't *I* get any soup?'
Jakob Wagner Wine Thermometer

If you're the kind of person for whom drinking at home means four cans of Special Brew on a Saturday night, look away now. If you're one of the many who open a bottle of wine in the evening, however, this is for you. If you want your wine to taste as nature, or at least the winemaker, intended, you'll need to serve it at the right temperature. This chic-looking thermometer grips the bottle and ensures that you pour white at between 8°C and 10°C, and red at between 14°C and 18°C, by displaying the temperature in large digits on its watch-like display.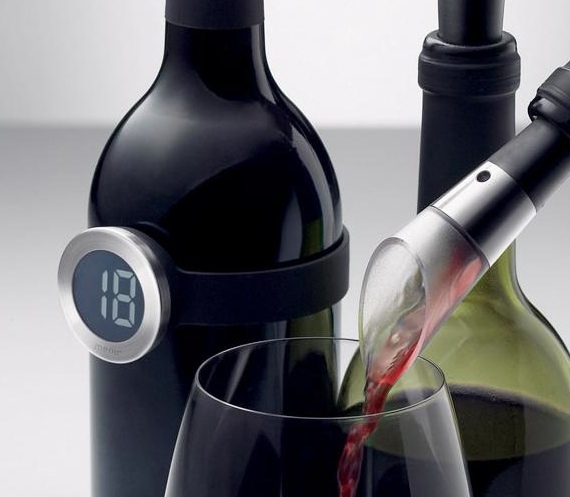 Magimix 11529 2-Slice Vision Toaster

Your granny told you that a watched kettle never boils. But do two slices of watched bread toast? This Magimix toaster will help you find out. It has an extra wide slot so you can slip almost any type of bread, bun, or teacake inside. And there are reheat and defrost buttons, too. There's even a lever to lift the slots extra high when its done, just so that you don't have to risk your life sliding a knife inside to prize out those difficult-to-remove slices. And a variable browning control and accurate timer mean that you'll never burn toast again.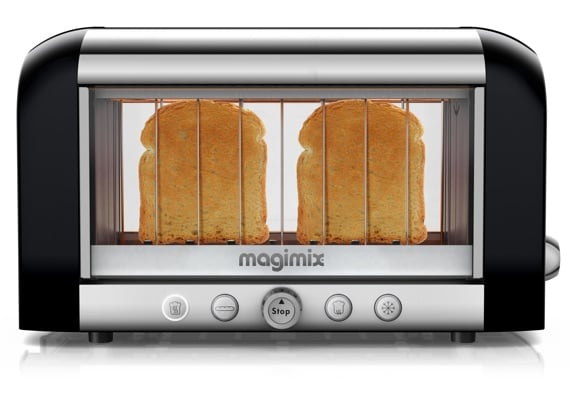 Sponsored: Detecting cyber attacks as a small to medium business