Leisure Suit Larry set for second coming
Antique code growth
Leisure Suit Larry could be set for a humorous return through a Kickstarter campaign that has already rounded up the original development team and seeks the remaining funding to get the title the green light.
The widely loved Larry Laffer will be thrust back into the limelight through a complete remake of the original 1987 game: Leisure Suit Larry in the Land of the Lounge Lizards, re-imagined from the ground up by quirky creator Al Lowe and Replay Games.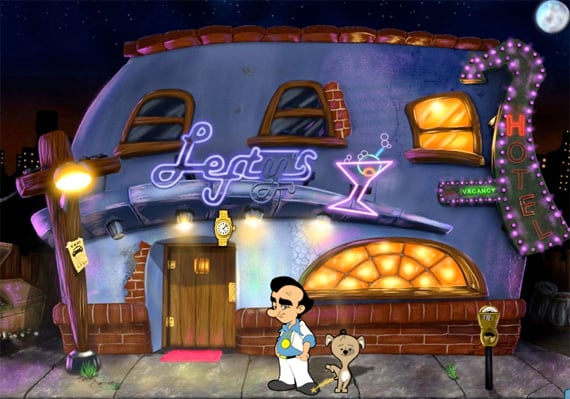 The team promises a version for PC, Mac and mobile devices with a modern point-and-click interface, HD graphics and fully voiced characters. They'd like to bring Larry to various other platforms too, including Xbox Live, PSN and Linux.
As usual for Kickstarter projects, backers receive different rewards depending on how much wonga they pledge.
This includes a copy of the game for a $15 donation; signed hardcover edition and special thanks in the credits for $100; your face in the game for $2500; and an even more detailed appearance as a full-blown character for over $5000.
There is also the chance for two backers to be flown to Seattle for lunch with Al Lowe himself, although you'll have to pledge $10,000 for that privilege.
For those with severely deep pockets, a mega $50,000 donation will see you flown to Las Vegas for an entire weekend with your own limo, while you enjoy hanging out with Lowe and writer Josh Madel, partying it up Larry style. Sounds fun.
If the project is a success, the team promises further remakes of the seedy series, potentially all seven of the games in fact. Have a ganders at Lowe's video below for further details:
If you're a fan of the sordid franchise and would like to see Larry make a splash in the current games market, hit up the "Make Leisure Suit Larry come again!" Kickstarter page. ®
Sponsored: Detecting cyber attacks as a small to medium business