The Hardware Hacker's Guide to Home Automation
Doctorin' the house
Open source, open house
While a glance through the various online stores will turn up quite a few "internet controllers" for home automation, they start at around £100, and very often you have to connect to the provider's own website, rather than directly to your home network. That's easier to manage for novices who don't want to play with their firewall, but potentially leaves you stuck if the company folds.
That's not going to happen with something completely under your control, and there's quite a lot of software that you can run on Linux to do home automation. If the thought of a dedicated PC running 24 hours a day doesn't appeal either, why not take the traditional path of hacking a router?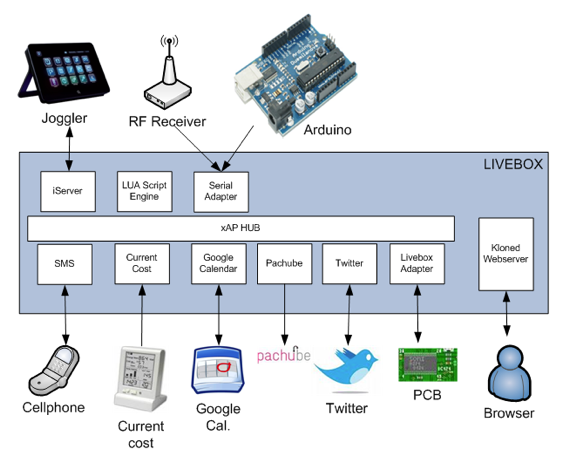 The Home Automation Hub reaches to a range of devices through your router
Just as replacement operating systems like DD-WRT can make a lot of kit into a more flexible router, the Home Automation Hub (HAH) project sets out to turn an Orange Livebox router into a home automation server, with an extra bit of hardware that – like the TellStick – allows it to control a range of gadgetry, and even keep an eye on energy consumption too.
In fact, with open source software like HAH and low-cost devices like Arduino, it's probably easier than it's ever been for people who want to experiment and use web technologies to link up disparate pieces of equipment with a mix of protocols.
Connected kit
Got an old IP camera? You can probably find out the URL to grab a JPEG from it to embed in a web page even if, like my old Veo Observer IP, the company behind it is long gone, and the camera itself would prefer to force-feed you an Active X control.
Since many of us now carry around a smartphone which can effectively be used as a touchscreen remote control, it's the logical way to link many different devices together. And if the thought of doing all that from scratch doesn't appeal, then you might instead want to take a look at Open Remote which provides a Java-based server app that can talk to a range of automation protocols, including X10, Lutron lighting systems, KNX IP-based controllers and even Samsung TVs. A cloud-based tool lets you design remote control panels, which can then be accessed from Android and iOS devices, or the web.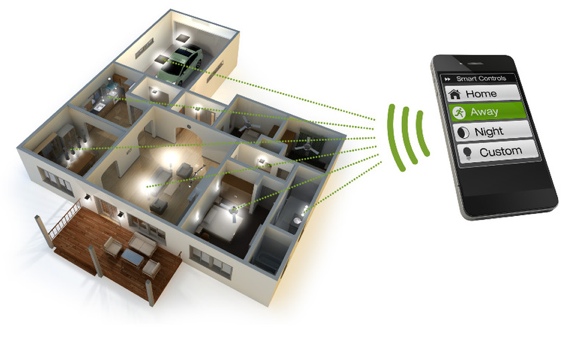 Remotely operate your lighting with NXP's Wi-Fi bulbs
Source: NXP
Likewise, the Ninja Block team have produced Ninja Cloud, a web-hosted console in which you can apply rules that will trigger events based on feedback from sensors - heat, humidity, distance, motion and such - connected to its Ninja Block gadget.
As more and more devices gain some sort of IP connectivity – even light bulbs are getting in on the act, and I saw the BBC's 'Universal Control' in action when I visited its labs in Manchester last year – it's surely only going to become easier to control or interrogate things in the home, whether you want to save energy, keep an eye on security, or just make life a little bit easier. It might still seem unnecessary to many, but home automation has certainly come a long way from the days of Frank Spencer. ®