Shuttle Discovery to buzz Washington DC at 1,500 feet
Farewell flyover scheduled for next Tuesday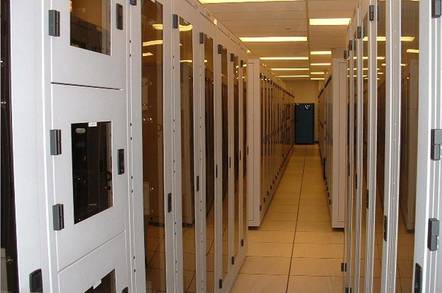 Updated Stateside Reg readers in our nation's capital will be treated to a farewell flyover of the Space Shuttle Discovery between 10am and 11am on Tuesday, April 17.
No, NASA fans brokenhearted about the shuttle program's demise, it won't be flying on its own power – or, actually, gliding without power, as its in-atmosphere runs were wont to do. It will be strapped to the back of a Shuttle Carrier Aircraft, one of the two modified Boeing 747s that NASA uses to ferry the big birds about.
According to a NASA Media Advisory, the flight will swoop to as low as 1,500 feet, and will buzz such notable Washington DC landmarks as the National Mall, National Harbor, and Reagan National Airport – all approved by the Federal Aviation Administration, of course.
The SCA and Discovery will then fly over the Smithsonian National Air and Space Museum's Udvar-Hazy Center in Viginia before landing at Dulles Airport. That museum will become Discovery's home, and its current occupant, the Shuttle Enterprise, will move to the carrier-based Intrepid Sea, Air & Space Museum on New York's Hudson River as part of NASA's Shuttle Transition And Retirement plan.
Discovery aboard the Shuttle Carrier Aircraft when it still had a job (click to enlarge)
The exact flight route of the airborne homage to the now-defunct Shuttle program will, of course, be dependent on weather conditions and what NASA discretely refers to as "operational constraints", but NASA promises to keep Shuttle fans updated as to any changes, presumably on its Media Alerts website.
The flight from Florida's Kennedy Space Center will be the last of Discovery's long career. First launched on August 30, 1984, its 39 missions totaled exactly one year of spacetime, during which it traveled 148,221,675 miles in 5,830 orbits.
Ironically, Discovery's first mission, which ended on September 5, 1984, required a landing on the 40,000-foot dry-lakebed Runway 17 at Edwards Air Force Base in California – a choice of landing location that required Discovery to be ferried back to the Kennedy Space center on the SCA. ®
Update
We just discovered this bit of Space Shuttle nostalgia, focusing on the SCA, that you might enjoy. Well, mmm, enjoy:
Sponsored: From CDO to CEO