China and India to power global enterprise software market
Asia Pac is where it's all happening ...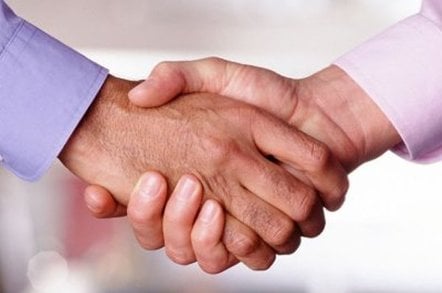 China and India are set to lead worldwide enterprise software growth over the next four years as Asia Pacific cements itself as the powerhouse of the global IT industry, according to Gartner.
The analyst's Q1 2012 update to its Enterprise Software Markets, Worldwide, 2009-2016 report revealed that China will have the fastest growing software market to 2016 with a compound annual growth rate (CAGR) of 13.91 per cent while India is ranked third at 13.6 per cent.
Brazil is the other country in the top three with a predicted CAGR of 13.89 per cent.
In terms of the Asia Pacific enterprise software market in 2012, China again leads the way followed by Australia, South Korea and then India.
While China's inexorable growth is perhaps no surprise, India is one to watch for the future, according to the analyst firm.
It will account for 11 per cent of Asia Pacific's total revenue of $29.3 billion this year, or 1.15 per cent of the total global market. By 2016, India's share in Asia Pacific will reach 12.1 per cent ($5.4bn), or 1.5 per cent of the total worldwide software market.
Web conferencing, collaboration, content management, CRM and ERP software will see particularly strong growth over the next five years as India races to plug gaps in areas it has traditionally lagged behind in.
Local demand, the growing maturity of users and technology enhancements are the primary drivers of growth, according to Gartner analyst, Asheesh Raina.
"India also enjoys a rich presence of all international software and hardware vendors, backed by a very strong ecosystem of system integrators, service providers and business partners," he added.
"A combination of high domestic demand, presence of global vendors and entry of new small vendors with innovative products have made the overall ecosystem apt for robust growth."
Companies at present are prioritising spend on operating systems, database management systems, app development and application infrastructure management, as firms in the region use technology to better compete in a tough economic climate, the analyst said.
"The high intention to increase budgets in India is expected because of the rapidly growing economy, globalisation of operations, and ongoing investment in India as a customer service-related outsourcing destination," said Raina. ®