Londoners: don't forget to retune your Freeview kit today, be it a set-top box, a telly with an integrated digital tuner, or a tuner dongle or card hooked up to a PC.
Ditto, if you own a BTVision or TopUp TV box.
The Crystal Palace transmitter, for years the capital's main source of TV signals, will begin cutting off stations' analogue transmission today in favour of digital streams.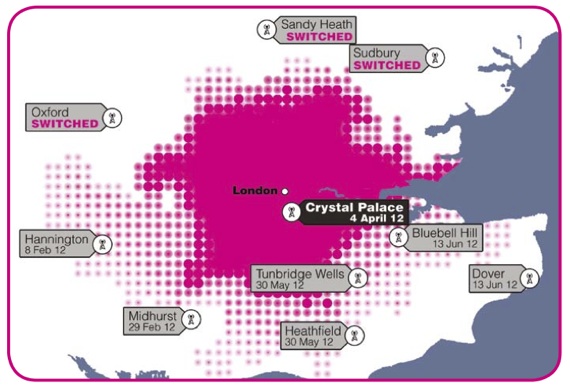 Today, it's the turn of BBC Two, which will no longer be transmitting in analogue form by the end of the day, and Arqiva, the company that runs the spun-off terrestrial TV transmission infrastructure will be upping the digital signal strength of all the BBC digital channels to "reach all areas".
Two weeks from now, all the other analogue channels will be turned off and "the remaining digital channels [will] become available in all areas".
That will warrant a second retune of your reception equipment. Or you might simply decide and wait until the switchover is complete and retune then.
You can get more info at the Digital TV Switchover site. ®
Sponsored: Webcast: Simplify data protection on AWS