LOHAN checks into REHAB chamber
Shed-built hypobaric rig hewn from living steel
Hot on the heels of the first test of the improvised vacuum pump for our Low Orbit Helium Assisted Navigator (LOHAN) Rocketry Experimental High Altitude Barosimulator (REHAB) experiment, we're pleased to report that we've put together the shed-built hypobaric chamber which will form the centrepiece of our explosive tomfoolery.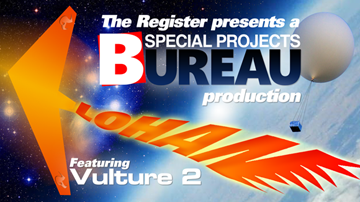 The REHAB chamber is designed to test solid rocket motors at low temperature and pressure, simulating conditions at the altitude we expect our Vulture 2 spaceplane to attain.
It's taken a few months of headscratching and input from you, our beloved reader experts, to get to the stage where we're almost ready to roll on REHAB, which for LOHAN newbies is explained in detail here.
Our CAD-modelling geezer, Federico Buenadicha, put together this graphic of the REHAB chamber and inner assembly, which is where the motor will sit: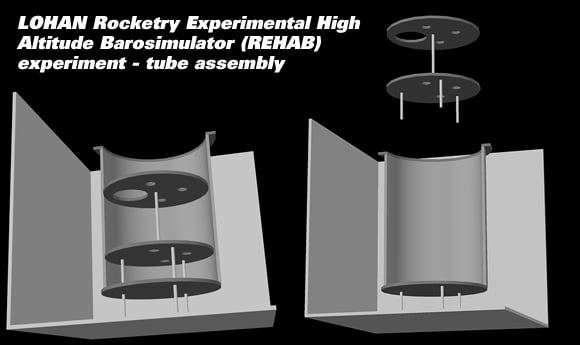 First up, we had a few bits hewn by plasma cutting machine...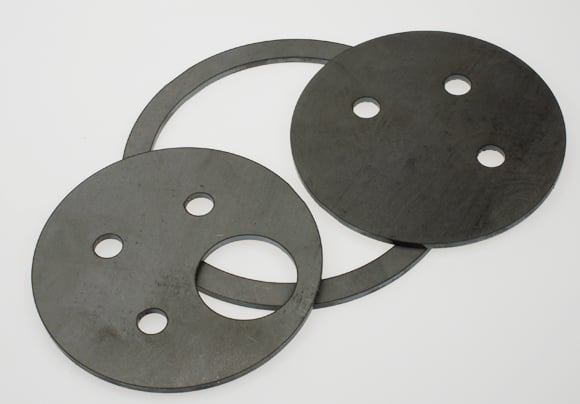 ...and then it was to the local metalworks owned by my mate Luis Pascual Flores, where Antonio Parra Cifre got busy with the welding: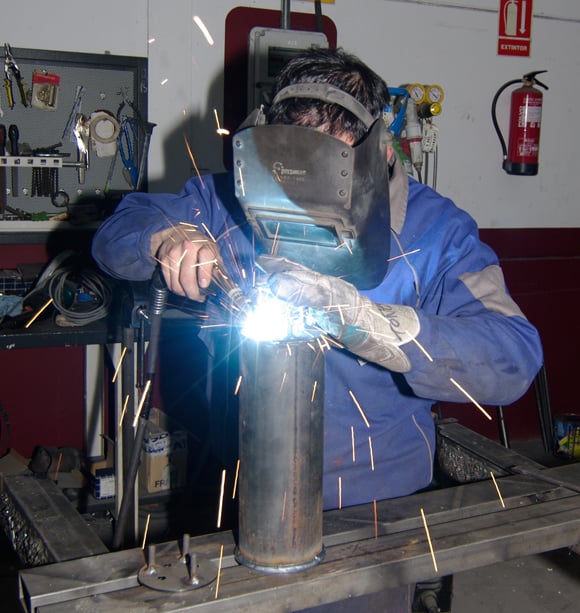 After some light grinding...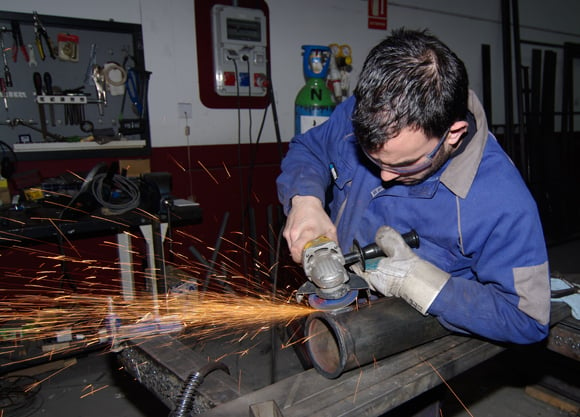 ...Antonio declared the job a good 'un: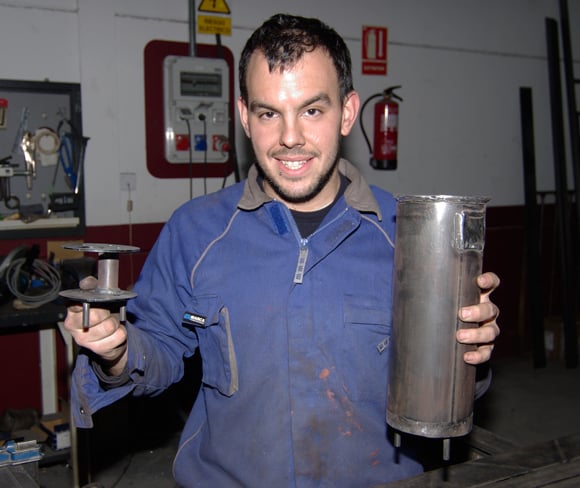 Here's the finished chamber and inner assembly, which you'll note differs slightly from the CAD graphic.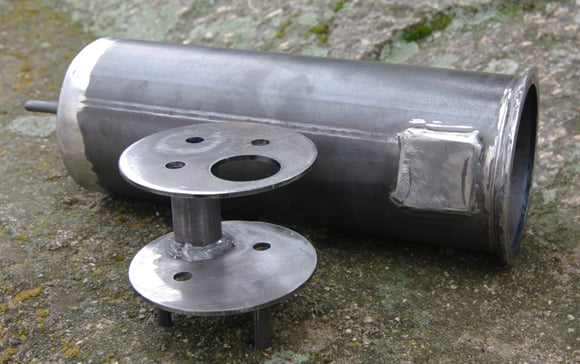 First up, we added a flat metal plate to the side of the chamber, through which the evacuation tube, and temperature sensor and ignition wires will pass.
This alteration is a response to reader derision at our suggestion that cables could be persuaded to run through the rubber seal which will sit on top of the chamber top flange.
We also decided to move the evacuation tube entry point from the bottom of the chamber to this flat plate, to avoid the possibility of condensation entering the tube and getting sucked into the vacuum pump.
The inner assembly now boasts a length of tube to keep the two plates apart, rather than the planned metal rod. This is simply because it was easier to weld the bits together with this set-up.
So, here's how the rocket motor will sit inside the REHAB chamber, with the ring-type thermocouple tightly clamped to its impressive girth: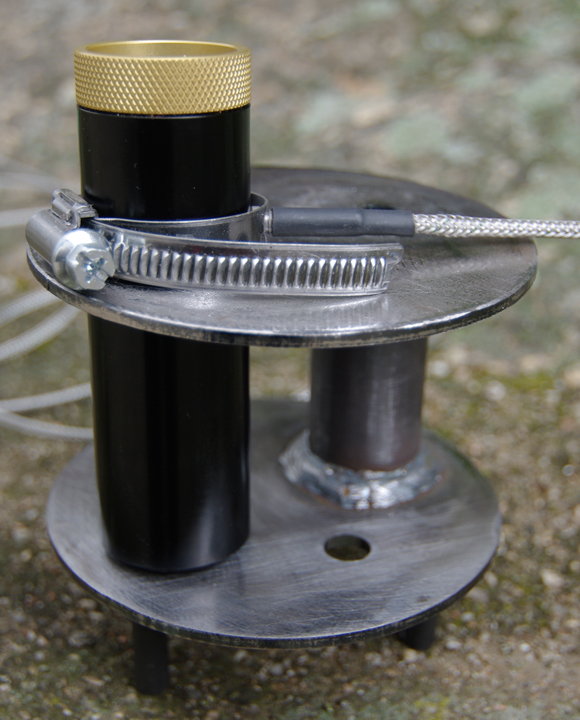 The motor in question is an AeroTech RC 32/60-100NS - woefully inadequate for LOHAN, according to some of you. It'll do for the test, however, and rest assured we're eyeing far mightier thrust units for the Vulture 2.
Until we decide just how big a motor LOHAN will eventually ride, you'll have to make do with this vid of the first static test of the AeroTech unit. The next time you see this baby it'll be spouting flame inside the REHAB chamber, which should prove entertaining...
®
Further LOHAN resources: