Toshiba AT200 Excite
The world's thinnest tablet, apparently
Review At only 7.7mm thick, Toshiba boasts that its new tablet is the slimmest yet and it's a claim I can't argue with either. Dubbed the Excite in the US and the rather less exciting AT200 elsewhere, Tosh's slim slab is 0.9mm thinner than the previous title holder, the Samsung Galaxy 10.1. While the Apple iPad 2 seems positively portly measuring up at 1.1mm thicker.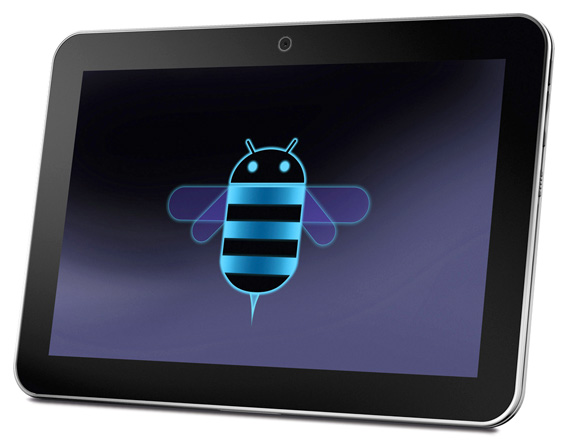 Thin as a rake, light as a feather: Toshiba's AT200
It's also the lightest full-sized tablet I know of, weighing only 535g compared to the Samsung's 565g and the iPad's seemingly back-breaking, 601g.
At this point I'd usually have a quick rant about the perils of making things thinner at the expense of physical connectivity but Toshiba seems to have squared the circle by finding room for a microSD card slot as well as micro USB and mini HDMI ports.


Micro USB and Mini HDMI on-board
I can't bring myself wail too loudly about the USB and HDMI ports not being full-sized and Toshiba certainly deserves a pat on the back for including a screen orientation lock next to the power and volume controls.
The slender dimensions have had an impact on rigidity, however. Give the AT200 a good twist and there is definitely some flex in the chassis. It doesn't creek or groan nor does the screen ripple but it's not as solid a bit of kit as the Galaxy 10.1.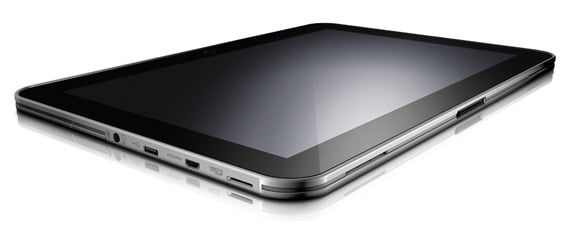 There's a dock connector too but no accessories for it
Regarding the AT200's design, Toshiba has come over a bit square. The front and back are completely flat and the edges return at 90 degrees. Only the corners show a bit of curve, a design feature that's either wholly obvious or a patent blatant iPad rip-off, depending on your point of view.