Linux 'internet of things' gizmo ships
Automate your (open source) world
Ninja Blocks has begun shipping its eponymous Linux gadget designed to interact with sensors and automate your world.
The team behind the device began taking advance orders this week, and the first Ninja Blocks and sensor packs started shipping from home nation Australia this morning to folk who backed the endeavour on Kickstarter.
Each Ninja Block costs AUD150 (£98/$156), but it's also being bundled with four sensor modules - for light, temperature and humidity, distance and motion - a push button trigger switch, and USB Wi-Fi adaptor and a webcam, all for AUD255 (£166/$265).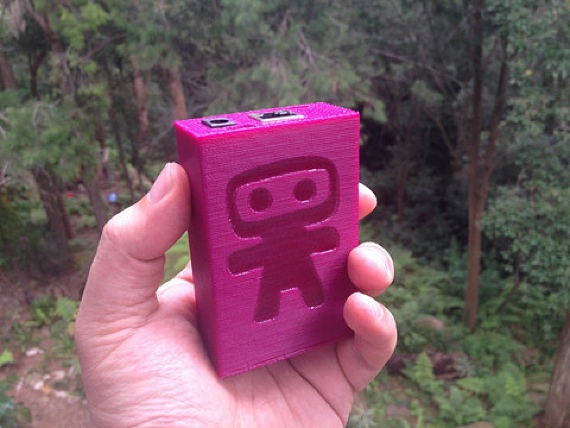 Ninja Blocks is taking pre-orders for the next batch of units, due to ship in May, at its website.
The devices are managed from a web-hosted control system, Ninja Cloud, which can be used to set up simple rules to trigger web services and devices connected to a Ninja Block, based on the incoming signals. It's largely done with drag and drop.
Inputs can come from the web too - Xbox Live sign ins, files arriving in your Dropbox, incoming Tweets, Facebook mentions - and even from Apple's Siri voice control tech.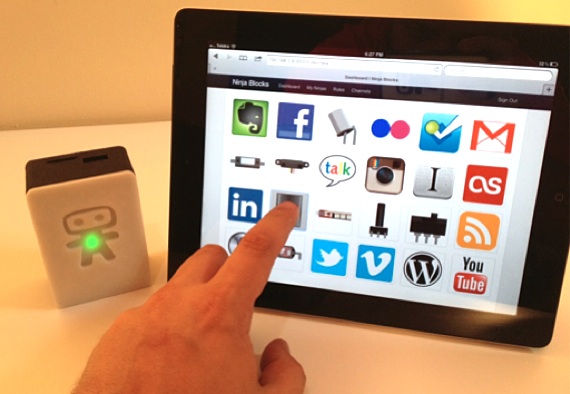 Ninja Cloud control
Each Ninja Block has an Ethernet port for connectivity and a simple LED for feedback. Reference schematics for the hardware have been posted online under a Creative Commons licence. It's based on the open source Beagle Bone board.
The Block and its sensors come in a 3D printed casing. It's driven by a 5V power supply, but could be rigged up with batteries for outdoors and mobile applications. ®
Sponsored: Detecting cyber attacks as a small to medium business