Raspberry Pi supplier coughs to ship date delay glitch
CE testing demand holding up supply
A "system auto-generated error" left hundreds of eager would-be Raspberry Pi owners fuming yesterday after they were told their prized micro-computer boards wouldn't arrive until the summer.
The notification was made by Element 14, one of Raspberry Pi's two suppliers.
Punters access the firm's website to check on the status of their orders were told shipments had been pushed back to August.
Both hardware developer and distributor were quick to acknowledge the glitch.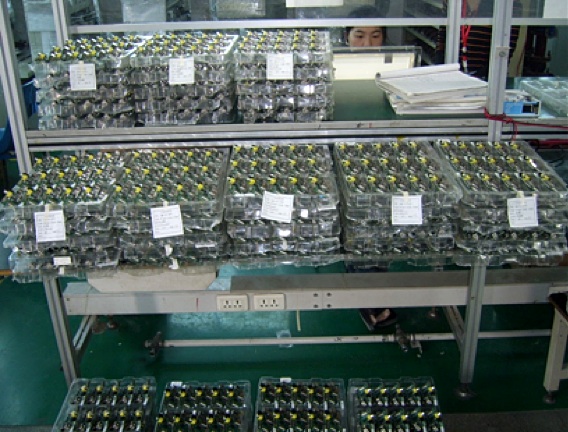 Pi trays
Element 14 said: "All deliveries are on hold awaiting the outcome of the compliance testing currently taking place.
"To avoid misleading people while the compliance testing takes place, our system auto-generated the August date, which has clearly caused confusion."
Apologising for the mistake, Element 14 added: "We can absolutely commit that our orders will be shipped in the order they were originally received and that no one has lost their place in the 'queue' as a result of this latest change."
The reference to "compliance testing" centres on CE certification, which Element 14 and fellow distributor RS Components are insisting upon before they will ship product, Raspberry Pi claimed.
The organisation said it has received 2000 of the tiny, ARM-based boards this week. "We are working to get them CE marked as soon as is humanly possible," it said.
It is also in talks with the UK government to discuss the rules that regulate shipment of kit like the Pi to consumers here.
"All this means that we're waiting on one of two things - the results of further EMC tests, and whatever the Department for Business, Innovation and Skills comes back to us with – before RS and [Element 14] can give you any firm delivery dates," RP told us.
The wait continues. ®
Sponsored: How to Process, Wrangle, Analyze and Visualize your Data with Three Complementary Tools