Gridiron keeps DRAM tight lid on boxes of flash chips
No details on million-plus IOPS kit, nothing on current gear either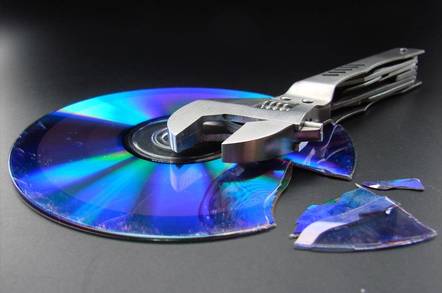 Blocks and Files Gridiron, the flash array startup that announced a million IOPS from its coming box of MLC flash chips, won't give us any flash details of its existing TurboCharger appliance, keeping its basic capacity and IOPS ratings to itself.
We asked VP of Marketing Prasad Pammidimukkala the questions.
El Reg: I managed to get the data sheet after registering, and, surprise, it did not tell me the capacity of the TurboCharger GT-1100 appliance, the type of flash used, or its IOPS rating. Can you get me that information please?
Prasad Pammidimukkala: The GT TurboCharger appliance controller is sold separately from the flash package. Our standard selling model is TWO controllers in a high-availability cluster plus a flash package for each controller. The flash package varies due to different factors; for example, the default flash package is 6.5TB per controller. We do not disclose type, vendor or IOPs rating of the flash package in our datasheets because our performance depends on the software and controller features.
We use flash very differently than most other vendors – and raw IOPS or other parameters of the flash cannot be directly correlated to a specific workload. [The] currently shipping TurboCharger controller is capable of pushing over 350,000 IOPS and can boost up to 64 TB of storage.
Also, it's pretty common for users to deploy multiple applications of widely varying workloads in one (pair of) TurboChargers. Resources such as flash are consumed and used at varying proportions determined at runtime.
El Reg: Concerning the million IOPS set-up, how much MLC flash is needed to reach 1 million IOPS, and is it 1 million read IOPS, write IOPS, or a read-write mix? Also, is it one box that reaches 1 million IOPS or several aggregated together?
Prasad Pammidimukkala: This depends on the application workload, user settings, analytics history and quite a few other things including host configuration. Since this work was done with partners and an independent test organisation, we are currently not at liberty to disclose the specifics. The specifics about the configuration will be forthcoming in upcoming announcements with partners and we'll be delighted to brief you as they come out.
El Reg: What is the working life of the flash?
Prasad Pammidimukkala: Due to the unique Set-ranking analytics that we use, the working life of flash in our TurboCharger appliances can get extended up to 10X of their component level warranty. Free replacement of hardware components (including flash) is included in our support package. Unlike many other flash system vendors, all of our flash components are hot swappable.
NetApp certification
NetApp has released a report which describes an evaluation of performance and stability in OLTP and DSS workloads on an Oracle 11gR2 database. It verified that installing TurboCharger allowed twice as many OLTP users to access the Oracle database concurrently while maintaining database response times. In Decision Support System testing, the TurboCharger reduced query completion time by 50 per cent.
The storage system read load was reduced by 99 per cent, enabling the storage controller to handle additional load from applications/users.
Did the NetApp array use Flash Cache to increase the array's I/O responsiveness? We think not. The report is unclear, stating;
NetApp offers a range of high performance enterprise storage systems that utilise Flash to reduce response times. Adding TurboCharger in front of the storage controller complements those solutions by offloading Input/Output operations, extending the scale-up range of the system. The NetApp-GridIron combination creates a very affordable solution alternative for database users who require high performance to process queries faster and support concurrent users.
NetApp ran the workloads on an Oracle 11gR2 single-instance database with FAS 3170A mid-range array storage – not the latest and greatest array. The Gridiron TurboCharger (GT) deployment consisted of two GT appliances in a high-availability configuration and a management server. Each GT contained SSD-based flash drives totalling 6.5TB.</p
The report's conclusion states: "The results described in this document demonstrate that using GT appliances in the data storage path works as intended by intelligently caching data in its SSD-based flash drives and improving performance of both OLTP and DSS type workloads. The GT data acceleration appliance, when combined with NetApp storage controllers, is easy to install and operate, significantly reduces response times for database queries, and significantly increases the concurrent query capacity of the system."
It also demonstrates that NetApp, with its FlashCache technology, sees Gridiron's TurboCharger appliance as being useful and complementary to its arrays. Flash cache is not the sole answer to NetApp array IOPS limitations: this is quite an admission. ®