Who killed ITV Digital? Rupert Murdoch - but not the way you think
Snobbery and Tranmere Rovers dunnit, not smartcard pirates
Who killed ONdigital?
A browse through the Reg archive offers enough clues. Here's a PR script for executives we obtained a week before an ONdigital press conference. By early 2000 we called ONdigital "TV's secret service" - even those willing to sign up were frustrated. The broadcaster had a churn rate of 25 per cent.
By that stage, with pay-per-view about to go live, the early technical problems were being fixed - but many still found they couldn't get it at all, or suffered terrible reception. ONdigital had failed to subsidise its boxes on launch, but by 1999 it was matching Sky and bundling them for free, or at very low cost, in special offers.
ONdigital also made some catastrophic errors. It paid £315m for the rights to screen live second-tier Football League games as the jewel in its pay-per-view crown. ONdigital was therefore betting on subscribers digging into their pockets to watch Grimsby Town, Walsall and Tranmere Rovers. This deal ultimately broke the consortium's finances - it was unable to pay the Football League the contractual instalments.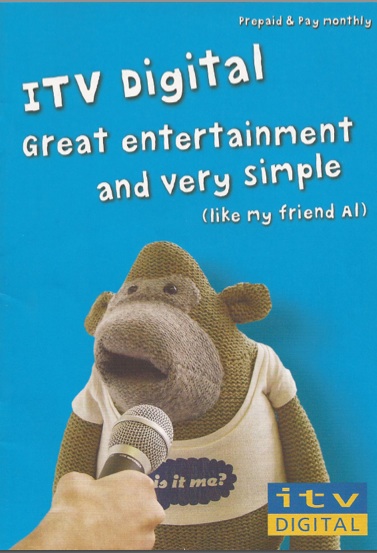 Meanwhile Sky subscribers paid extra to receive digital channels - £11 a channel, up to £18 for three channels. Analyst research from the turn of the millennium showed Sky was using its budget much more shrewdly, with 57 per cent going on programming. Sky merely had to convert existing users to digital rather than sign new ones up - and it boldly dismissed worries about cannibalisation.
"With the mix of channels on offer from ONdigital not straying too far from the choices already on offer through analogue cable and satellite services, the company might have to work hard to build a market," a trade magazine warned the new venture in January 1998. But the ITV grandees from Carlton and Granada were convinced that the UK public loathed Rupert Murdoch, and were too snobbish to fix satellite dishes on their houses. Neither would be a decisive factor.
In short, ONdigital created a poor product, and once it was losing £1m a day it couldn't find any more backers to fund the venture. It failed for very traditional reasons: unexciting content and technical errors. Today we remember it only for the knitted monkey.
Even if counterfeit smart cards hadn't existed, it wouldn't have made any difference to the fate of ONdigital. In its rush to tell a sexy story, Panorama seems to have overlooked this vital fact - the program makers omitted this crucial context. It makes the allegations about hackers and smart cards - and a questionable relationship between NDS and the pirate site - all rather moot. ®
Bootnote