Hasbro fails to win Asus Transformer Prime ban
Tablet vs toy robot... FIGHT
Asus' Eee Pad Transformer Prime tablet-cum-netbook has not ridden roughshod over toy giant Hasbro's intellectual property rights, a US court has suggested.
Hasbro, which flogs a series of plastic robots that can "transform" into cars, aircraft, lorries and such, sued the Taiwanese company in December 2011, claiming that its youthful customers would assume the tablet is associated with its Transformer brand.
However, a preliminary hearing to judge whether a pre-trial ban should be imposed on the Asus device did not go the toy firm's way, Paid Content reports.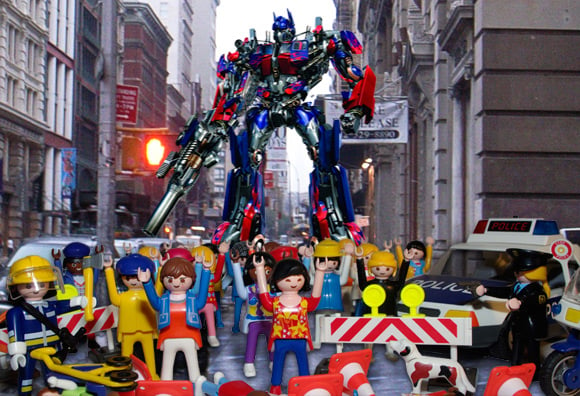 Not a tablet that turns into a netbook
According to the court, Asus' use of the word Transformer is appropriate and descriptive: the gadget does indeed "'transform' into a laptop computer when attached to its accompanying Qwerty keyboard dock".
"There is nothing gimmicky about the Eee Pad Transformer or the Eee Pad Transformer Prime, nor can it be said that there is any similarity in the use or function between Hasbro and Asus' products," the judge said.
All of which suggests the case may not go Hasbro's way if and when it comes to trial. For its part, Hasbro said it will pursue the case, so Asus isn't out of the woods yet. ®