Apple IP details tech for 'iTV' innards
Cupertino HD TV to get FFS, FFS
Apple was granted a further 19 US patents to its colossal archive of intellectual property this week, with the standout blueprint sure to be related to its rumoured 'iTV' product.
The new IP deals with display tech for large screen LCDs: FFS.
No, that wasn't a pent-up expletive burst of frustration over Cupertino's patenting programme, but an abbreviation for "Fringe Field Switching", a technology based on the In Plane Switching (IPS) LCD transistor design. FFS makes possible very high refresh rates and improves image luminosity.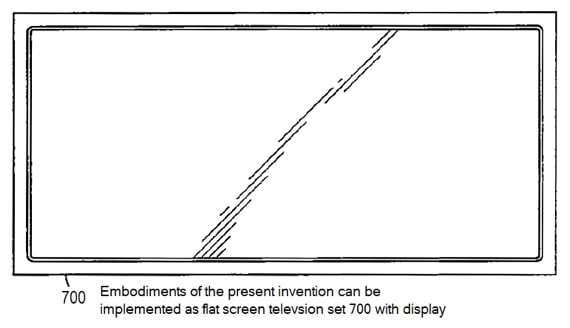 The patents thrash out plans to use the tech on HD TVs, noting that "previous versions of FFS couldn't accommodate such large displays", PatentlyApple reports.
Rumours of a Cupertino HD TV continue to pour in, and with Apple's subscription-based streaming service being lined up for a Q4 2012 launch, it is very possible that the so-called 'iTV' may be heading into production sooner than we think. ®