Samsung joins Telstra's 4G handset party
GALAXY S II 4G joins the range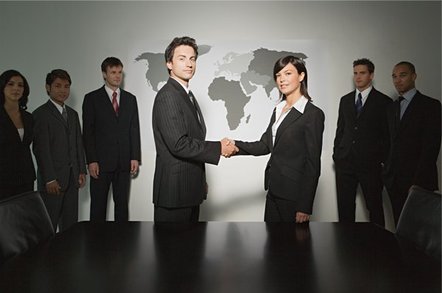 Telstra now has two 4G-capable handsets competing for your telephonic pleasure and may have signalled the expansion or enhancement of its 4G network..
The newcomer is Samsung's GALAXY S II 4G, an 800x400, 4.5-inch, SuperAMOLED equipped handset with a 1.5GHz dual core processor. Android 2.3.6 (aka Gingerbread) is loaded onto the phone, which is upgradable to Ice Cream Sandwich.
The handset also sports an NFC chip, but Telstra's announcement of the new handset is silent on just what it might be used for.
Pricing matches that for HTC's Velocity 4G, the first 4G phone Telstra offered. That means punters willing to spend $59 a month on their plan and top it up by $5 can take home a GALAXY S II 4G tomorrow (as the handset is on sale online today and in stores tomorrow).
The small print about the new handset also hints at maturation of Telstra's 4G network. To understand why, consider that the press release announcing the release of the HTC Velocity 4G said " today superfast 4G coverage is available in Australia's eight capital city CBDs (meaning within 5km from GPO)* plus more than 80 regional and metropolitan centres (meaning within 3km from regional town centre)*."
The asterisks pointed to a disclaimer about real world performance being subject to all manner of variables.
The small print in the GALAXY S II 4G's press release says it will perform "in 4G coverage areas (capital city CBDs, associated airports and more than 80 regional and metropolitan locations) can access typical download speeds ranging from 2Mbps to 40Mbps and typical upload speeds from 1Mbps to 10Mbps."
That change may seem small, but Telstra operates a very thorough process to vet everything that appears in almost every public communication it issues. Your correspondent knows from past experience that this process often involves checking by outside legal counsel and can take a week or more.
The Register is therefore confident that removing the references to distances from CBDs and GPOs was not done lightly. We'll update if Telstra is willing to tell us more.
Update: March 28th
Telstra has told El Reg that a good old-fashioned mistake led to the wrong disclaimers being added to the press material about the GALAXY S II. The old disclaimers, complete with distance restrictions for the 4G network, continue to apply, a sheepish PR operative said. ®