DDN delivers pint-sized big data boxes
They can grow you know ...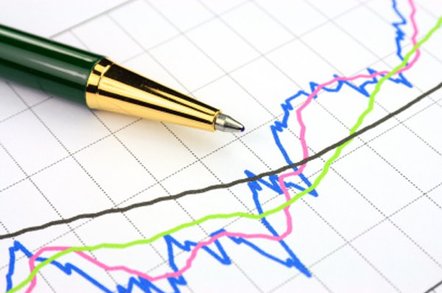 DataDirect Networks (DDN) is offering its big data array technology in small data arrays that can grow to become big ones, and come at a lower price point.
The SFA10K-Ms are pint-sized versions of DDN's SFA series of high-performance computing and now big data arrays. The SFA10K-M supports up to 720TB of capacity and can deliver up to 10GB/sec of bandwidth from its base 20U enclosure containing 60 drives – 4TB 3.5-inch HDS Deskstar 5K4000s we think – and 240TB of capacity. It has InfiniBand or Fibre Channel connectivity to accessing servers and can be scaled out with any of DDN's file storage offerings as a modular building block.
You can specify a 2-enclosure system (120 drives, 480TB) or go for a three-box setup with up to 180 drives and the maximum 720TB capacity.
The SFA10K-ME is a10K-M with Exascaler (Lustre) and Gridscaler (GPFS) embedded with the storage. It features DDN's "in-storage processing technology ... high-speed server virtualisation technology to co-locate Big Data applications closest to data and eliminate the need for storage processing and networking."
With both boxes the entry-level is just two drives with expansion up to multiple petabytes – in increments as low as two drives. They come with ReACT cache management, which analyses and optimises I/O traffic in real time to write large file sequential data directly to disk and keep it out of the cache so it can be used for random I/O transactions.
DDN has rustled up consultant Addison Snell, CEO of Intersect360 Research, to provide a canned quote that is almost comical: "Not every Big Data problem is in petabytes." Er, Addison, common sense says if it isn't in petabytes then it isn't big data as in, you know, BIG!
But we kind of know what he means. Little data (terabytes) can grow into big data (petabytes) and the same apps can work on it, so: "[t]hat's why it makes sense for DDN to extend its high-performance storage lines into the midrange, to lower the entry point for big data management."
The 10K-M features up to 40 per cent lower entry pricing and a 57 per cent smaller form-factor than previous DDN SFA10K configurations.
There is a three-month introductory price and promotional configuration for the SFA10K-M which starts at $100,000, and runs from 1 April to 30 June. Installation, annual support and ExaScaler or GridScaler add-on software is sold separately.
Both new systems and the promotional SFA10KM are available now through DDN's sales force and channel. ®