Investor sues Oracle over $200m whistleblower payout
Ellison & Co. charged with 'gross mismanagement'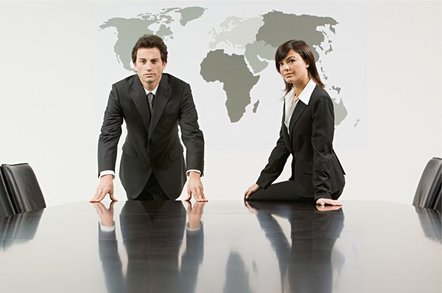 An Oracle shareholder has filed a lawsuit against Larry Ellison & Co. for "gross mismanagement" in their handling of a long-running whistleblower case, alleging that by fighting a case they knew to be grounded in fact, they drove the ultimate settlement up to a hefty $200m.
"Rather than attempt to settle all claims at that time by the institution of appropriate corporate therapeutics and the paying of what would have been a small fine, the board insisted on digging in and litigating the matter extensively," shareholder Jordan Weinrib said in the complaint, Reuters reports.
According to Weinrib's filing in the Delaware Court of Chancery, Oracle's bullheadedness cost its shareholders – and, for that matter, taxpayers – a pretty penny. "Despite substantial evidence of wrongdoing," he says in the complaint, "Oracle's board of directors did not admit that these acts had occurred, enact remedial measures and negotiate a resolution that involved a small payment."
The case in question involved Oracle employee – now ex-employee, of course – Paul Frascella, who filed a complaint under the False Claims Act in May 2007, alleging that his company was involved in a "scheme ... to defraud the United States government by failing to disclose deep discounts offered to commercial customers."
Under law, Oracle was required to offer the US government the "best price given to the most favored customer." Frascella blew the whistle on his employer, and used the cover of the False Claims Act – which is specifically designed for such contract-fraud cases – to inform the US Department of Justice of Oracle's chicanery.
In June of 2010, the DoJ jumped into the fray, joining Frascella's suit against Oracle. Rather than admitting wrongdoing, revising its pricing structure, and paying what may well have been a slap-on-the-wrist fine, however, Oracle continued to dig in its heels.
Which, according to Weinrib's suit, was "gross mismanagement," wasteful of company resources, and a deriliction of fiduciary duty by Ellison, who is named in the shareholder's suit, and the company's board of directors, who are also named, both past and present.
The case ground through a complex litigation process, with the DoJ doubling down on Oracle by filing its own suit under the False Claims Act in July 2010. Oracle made some headway in its battle when the DoJ dropped some charges in November of that year, but eventually settled the case for in October of last year for $199.5m plus interest.
If, however, Ellison & Co., had thought they had put the whole matter behind them with that chunk o' change, Weinrib's suit – which seeks an unspecified amount of damages – is now a rude awakening.
Ellison and his board of directors are being taught what has been made abundantly clear with each and every corporate or political scandal from Watergate to Weinergate: it's not the offense that causes the most trouble – it's the cover-up. ®
Bootnote
This Frascella case isn't the only time that Oracle has slipped a few bucks to the Department of Justice. In February of last year, they paid the DoJ $46m to settle a case alleging that Sun Microsystems, borged by Oracle in April 2009 for $7.4bn, had bribed resellers.