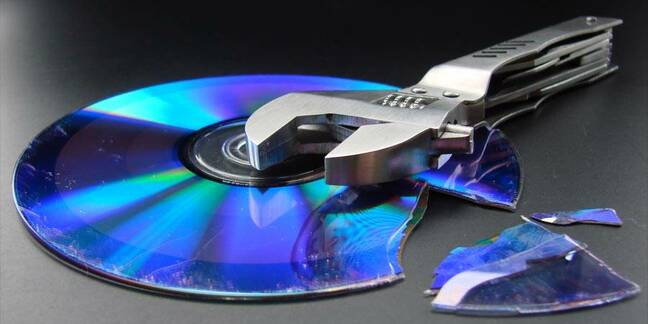 For the last few months, Microsoft has been working with auto shop West Coast Customs to build the ultimate Windows-powered muscle car, and have taken the design so far that even the most ostentatious rapper might say "Steady on," possibly adding a "Yo" or two.
The team of mechanics took an off-the-shelf 2012 Mustang and stripped off the body, replaced it with a replica of the classic 1967 shell, and then stuffed in as much Microsoft kit as possible.
The dashboard is entirely video-generated, and can show either a representation of the original 1969 dashboard, the 2012 version, or a Windows 8 interface for those who want Metro apps to pop up while driving.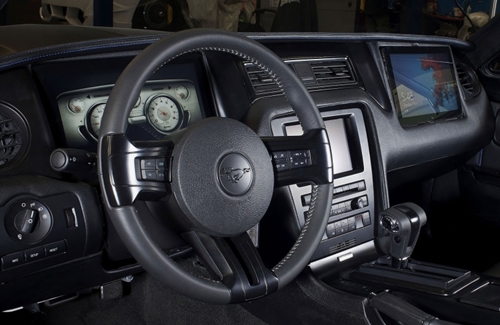 A touchscreen dashboard – what could possibly go wring?
The windshield has a heads-up display for the driver, which can display the latest location and shopping information via Bing, while passengers can play games on the built-in Xbox system using their side of the windshield as a display. When the car is parked, the entire rear window can be used as a projection screen for watching movies or playing games, and it can also display messages to tailgaters when driving.
Inside the car, dubbed Project Detroit, there are Kinect sensors that monitor the passengers' positions and also scan outside the car to provide warnings if pedestrians get too close. The user can also use a Windows phone to monitor the car's surroundings and to broadcast messages to passers-by, such as "Stop keying my car," as well as customize the sound of the car horn.
To make sure that no one steals this Window pimpmobile, the car has the Viper Smart App, which not only acts as the keys to the vehicle, but can also add remote monitoring no matter who is driving. Jeff Sandquist, senior director of developer relations for Microsoft and self-confessed car nut, has been masterminding the project, and at last year's BUILD conference he named this app as one of his favorites, since it allows him to spy on his daughter's driving.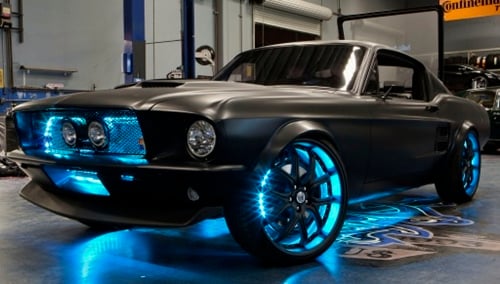 Redmond's classy new look: subtle and understated
The car has its own multiuser 4G wireless network, and can store telemetry data such as speed, location, RPM, and fuel level in Windows Azure, while linking in with real-time traffic updates from Ford's commercial SYNC system. It's also festooned with enough LED lighting to make headlights almost unnecessary.
Okay, so what's the point of all this, besides providing Sandquist with a new toy? Well, Microsoft is hoping the experiment will inspire designers to develop automotive systems running Redmond's code. To that end it's opening up all of the code to developers over the next few weeks.
"We started this project because we knew it would be a challenging and fun way to show what all of these technologies can do in an environment like a car," Sandquist wrote in an MSDN blog. "So now we not only have an incredible Mustang 'device' to showcase what we have done, we will be making source code for the major components of the project available on CodePlex in the coming weeks."
The car will also get a certain amount of publicity for Redmond, as it will be featured this Sunday in the reality TV show based around the mechanics at West Coast Customs. Whether Project Detroit will inspire software design remains to be seen, but at least it's an option now for "celebrities" such teenage pop star Justin Beiber, who got West Coast Customs to build him a set of unique wheels that says "I have a small ... well, you know." ®
Sponsored: How to simplify data protection on Amazon Web Services