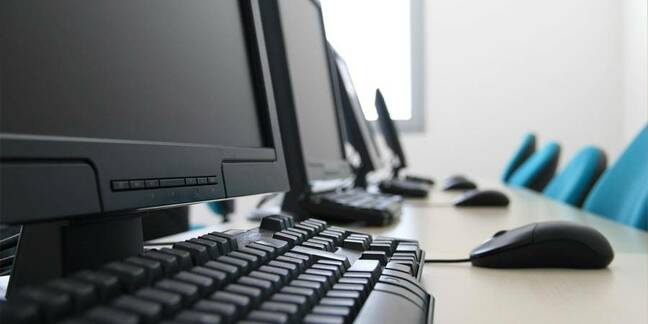 HP may have a PCIe flash-based gen-8 ProLiant coming that will be a TPC benchmark record-breaker.
This tempting nugget of possible news comes from an HP blogger.
Your humble El Reg hack was looking into flash usage by HP and came across this claim in an HP Connect blog entitled Gen8 Dynamic Workload Acceleration: Solid State Optimisation and Data Protection. It discusses the performance of HP's recently announced ProLiant Gen-8 servers.
The blog includes this sentence: "As a result of this technology [Dynamic Workload Acceleration] HP ProLiant recently achieved the #1 TPC-C benchmark[3] in the industry."
That seems unambiguous. I looked at the bottom of the blog to follow up the footnoted reference and found this PDF.
Following up the (apparent) hot link gets a "HTTP Error 404.0 - Not Found" message. Odd.
Looking in the TPC C results webpages I found an HP ProLiant DL385 G7 listed at number 10 in the top non-clustered results list with 1,207,9782 tpmC. An HP Integrity Superdome is listed higher at number 3 with 4,092,799 tpmC. An IBM Power 595 Server model 9119-FHA tops the list at 6,085,166 tpmC. No ProLiant G8 tpm-C topping result here.
So what is HP on about in this blog?
The ProLiant DL385 G7 tpmC result [PDF] is dated 27 August 2010 and it used 38.4TB of 10K SAS disk storage and 30.72TB of 120GB SSD storage.
What I think we might have caught sight of here here is an all-flash ProLiant DL385 G8 (not G7) result, using PCIe flash and not SSD flash, which beats the current non-clustered tpmC result record held by the IBM Power 595 Server model 9119-FHA. Wouldn't that be a coup for HP?
Of course your humble hack could just be making a mountain out of an HP blogger's mole hill. After all, it would make the ProLiant Gen 8 faster than the Integrity Superdome system - oops - and the blog's third paragraph talks of "6G embedded SAS controller ... that moves from traditional SAS 15k hard drives to SAS SSD", the point being it's SAS SSD and not PCIe flash.
There's something screwy going on here. We're checking with HP just in case. ®
Sponsored: Webcast: Simplify data protection on AWS