Samsung Series 3 NP300E5A 15in notebook
Computing for the cost-conscious
Review Samsung's NP300E5A-A01DX is the Core i3 model in its Series 3 family of notebooks and is priced accordingly, at around £400. Unashamedly aimed at the cost conscious end of market it has plenty of company including Acer's Aspire 5749 that Reg Hardware reviewed late last year.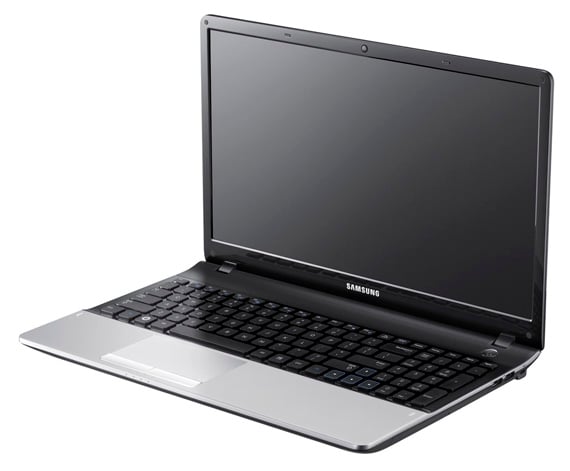 Samsung Series 3 NP300E5A
Both systems utilise an Intel i3-2330M 2.2GHz processor with 4GB of DDR3 RAM and 64-bit Windows 7 Home Premium, although the Acer has a 750GB hard drive, while the Samsung makes do with just 500GB.
To help keep the cost down there's no discrete GPU, instead it relies on Intel's integrated HD 3000 chip. Needless to say that gaming is more of a dream than a reality. If proof were needed, I ran the The Dark Tower map benchmark in Just Cause 2 at the screen's native resolution. It managed a result of just 6.15fps. Oh dear.

DVD writer on-board with a 500GB HDD, but no USB 3.0
While the Samsung NP300E5A sports three USB 2.0 ports, it is disappointing that there's not even one USB 3.0 port on offer and there's no eSata/USB combo port either. Still, you do get an SD card reader and there's an HDMI HDMI output, although the optical drive is only DVD, plus a VGA option on-board too, so you can connect to external displays easily enough.
The keyboard has well-spaced chiclet style keys, which are comfortable and easy to type on. The wide chassis even has room enough for a numeric keypad. The off-centre trackpad is huge and had just the right level of sensitivity for me and that the two mouse buttons operated with a reassuring, if very loud click.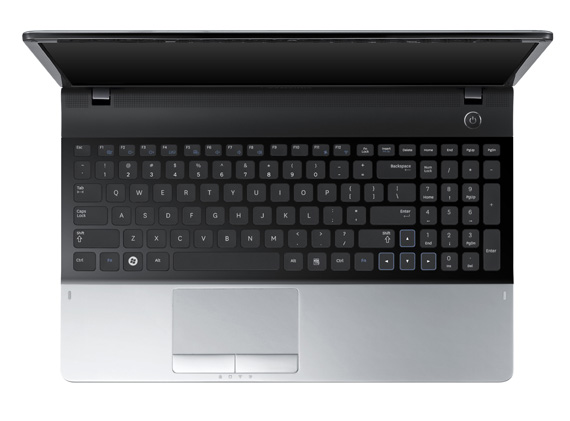 Well spaced keys with room for a numpad too
Just like the Aspire 5749 – and so many other budget and beyond notebooks come to that – the 15.6in 16:9 screen has a 1366 x 768 resolution, so nothing too inspiring there, but at least this Samsung sports a non-reflective screen, which is a welcome change. Also, the colours aren't quite as muted as some matt finished displays I've come across, while its viewing angles are quite good too.