Microsoft tosses Simpana Azure salad, feeds it to cloud punters
Adds bundled CommVault feeder for added cloudy goodness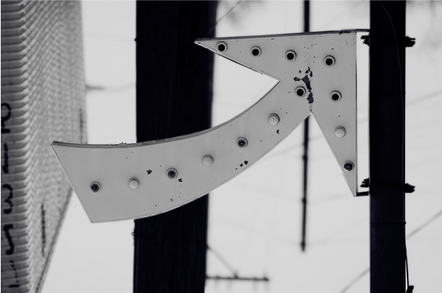 Microsoft is offering a CommVault Simpana data feed and access portal as an Azure cloud storage bundle. On its side CommVault is now offering its customers cloud compute and storage facilities using Redmond's Azure cloud.
Simpana is CommVault's data protection and archiving software which supports block-level and app-aware deduplication. CommVault has struck reselling or OEM deals for it with Dell, HDS and NetApp.
This new deal builds on an existing partner relationship between CommVault and Microsoft for Simpana-Azure inter-connection (PDF), with a SharePoint emphasis.
CommVault's documentation states: "CommVault software's archiving enables Azure to be a central storage location for archived and backed up data for Exchange, SharePoint, Active Directory, SQL, Windows, Notes/Domino and other heterogeneous file system data."
It adds: "CommVault ensures that Windows Azure is integrated with a business's "on-premise" data such that data can be accessed and managed regardless of location."
It stresses that Simpana's dedupe capability reduces the amount of data flowing to and from the Azure cloud, lowering network bandwidth needs. The dedupe would be carried out before sending data across the network. A Windows server can be an integrated Azure and Simpana dedupe target.
CommVault has a Strategic Cloud Agreement with Microsoft and Simpana software will be able to use Azure as a back-end repository for backup and archive data. That gets Microsoft Simpana as a data source feeding data in to Azure.
CommVault customers will also be able to use Microsoft's Azure cloud storage and compute resources on an on-demand basis. Microsoft and CommVault's Simpana are becoming increasingly simpatico. ®