AJ Electronics goes titsup after etailers snatch punters' wallets
Retailer placed into administration after 28 years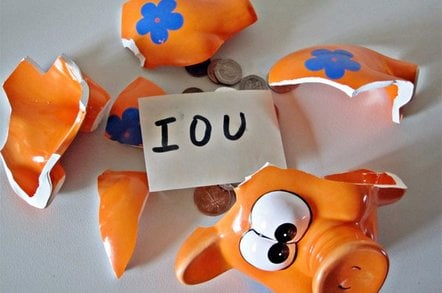 London-based AJ Electronics has bowed out after 28 years in business, and has called in administrator RSM Tenon due to pressure from the High Street giants.
The retailer called in the receivers, who are currently looking for buyers for its assets, on 14 March. Weeks earlier El Reg's Channel desk had already caught wind that the firm had ceased trading, but calls to the offices went unanswered.
Ajay Jobanputra, director of the retailer, said the financial difficulties AJ experienced had been due to the "current economic climate which has resulted in a significant reduction in turnover, reducing margins and the use of electronic products as 'loss leaders' by larger, high street and internet, retailers".
Signs that the business was in decline were already evident in calendar year 2010, when sales fell 8 per cent to £22.1m and profit before tax dived from £317,000 to £54,000.
Market stats from RSM's Tracker service showed retailers accounted for 6 per cent of all insolvencies in 2011, with 1,313 companies hitting the wall, up 10 per cent on the previous year.
"Retailers have been affected by the reduction in consumers' discretionary spend," said Alexander Kinninmonth, joint administrator at RSM.
He said the affect of the internet and online shopping continues to have a significant impact on turnover of retailers.
"Retail tenants will increasingly look to landlords for support, due to the high fixed costs of retail outlets, against reducing turnover," he said. ®
Sponsored: Minds Mastering Machines - Call for papers now open