Confirmed: iPad 3 runs hotter than iPad 2
Heat cam shows five-degree difference
Thermal camera imagery has confirmed what iPad 3 owners already knew: the new Apple fondleslab runs hotter than its predecessor did.
The guys over at Dutch-language site Tweakers.net took an infrared camera and snapped the tablets alongside each other. Both iPads were set running GLBenchmark to thrash their CPUs, and after five minutes the team took the following snap: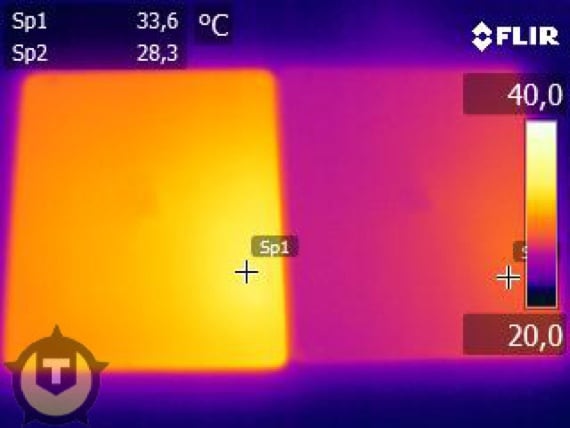 Source: Tweakers.net
The new iPad is on the left. The temperature at the lower right corner of the rear - the bit you hold in your left hand - was recorded to be 33.6°C. The same place on the iPad 2 reached 28.3°C, just over five degrees lower.
That heat zone, according to a dissection performed by iFixit.com, is not where the iPad 3's motherboard is placed. It's a long, thin board that runs down the right side of the iPad - or the left side if you have the tablet's back toward you, as is the case with the thermal shots.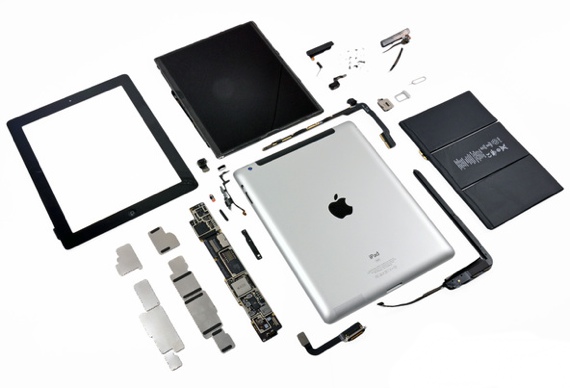 Source: iFixit.com
That puts the heatsource in the battery area, though whether it's a case of the battery getting hot, how the iPad's casing routes heat away from the CPU, or both isn't clear at this stage. ®