Two more big hitters leave Azlan
Sales director Breen and biz dev bigwig Bond have split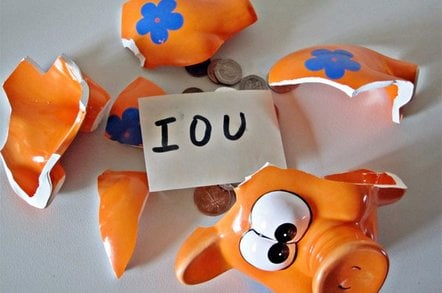 Another pair of industry vets are splitting with Azlan, The Register can reveal.
The enterprise arm of IT broadliner Computer 2000 underwent a restructure last year following the arrival of new broom Colin McGregor, aligning business units to IBM, HP and Cisco rather than vertical markets.
As part of this overhaul, marketing director Simon Welch and director of converged infrastructure Mark Walker were deemed surplus to requirements and laid off.
In a statement, C2000 marketing director Andy Dow confirmed that Azlan sales director Joe Breen is leaving.
"Joe and ourselves have amicably parted but there is no further comment," Dow told The Reg.
Breen joined Azlan in October 2010 from BT Engage IT, where he was regional sales director for the south. Prior to that he was head of infrastructure sales at Business Systems Group.
Dow denied the move was related to cost-cutting, but refused to comment on whether a replacement would be sought.
At the same time, sources claimed that Azlan channel development manager William Bond has resigned, and is expected to take up a role with former Azlan director Mark Walker, now UK country manager at Commtech Distribution.
Bond was one of a number of heads that Azlan poached from Avnet when it was building a team of distribution big hitters after narrowly missing out on the acquisition of CCD to arch rival Ingram Micro.
It now operates teams covering the three infrastructure vendors, as well as a standalone enterprise networking, security and services units.
C2000 refused to comment on Bond's exit but he is expected to work out notice. ®