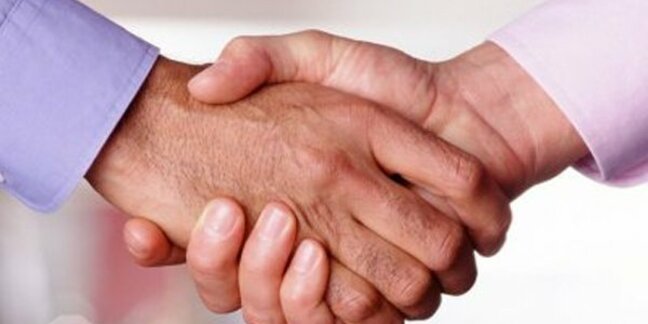 HP is dangling a sizeable "discretionary funding" carrot in front of resellers to make them come up with business plans to lure small biz, schools and corporations into buying PCs.
At the same time the tech titan is cutting the bewildering number of promos run by its personal systems division. It also vowed to improve the way its mid-market sales force, which generates leads for the channel to fulfil, interacts with resellers.
Paul Hunter, UK and Ireland veep for the Personal Systems Group, told resellers at its Gold Partner event this week: "I don't think we have all the answers and in many instances you are closer to the challenges our customers face. [The] $20m of discretionary investment that we make is not related to contractual investments, MDF or rebates."
He added: "This is a discretionary investment that my P&L makes in the channel; we have got some ideas on where we want to use it and I'd like to see where you have ideas on how to use it."
This "short-term opportunity" lies in the SME, education and large enterprise sectors, and HP argued the launch of Windows 8, consumerisation and the advent of thin and light mobile boxes will provide a tail wind for reseller sales.
Howard Hall, managing director at HP Gold Partner DTP Group, expects next-gen chipsets and operating systems to "drive more transformation on the client device" but tablets will drive most of the growth, he said.
Not everyone shares HP's sales expectations.
Only last month IDC more halved sales growth forecasts for 2012 with all market segments revised downward, and the public sector seeing the steepest declines.
Hunter said it was trying to "simplify" channel engagement and his team would be working to slash the tens and tens of promos it runs concurrently in PSG. HP splashed $50m on a mid-market sales generation organ last year and said it is going to "work on how do we line up our end-user sales organisation to work more effectively with you to win new business". ®
Sponsored: Practical tips for Office 365 tenant-to-tenant migration