HP revamps server support for Gen8 iron
Ninjas replaced by big red Batphone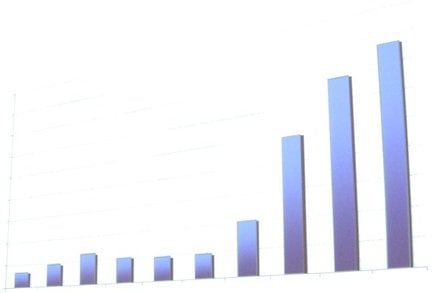 Twenty-first century cloudy infrastructure doesn't require the traditional break-fix maintenance of 20th century server and storage infrastructure. And so Hewlett-Packard's Technology Services division is rejigging its support services to reflect what customers actually need – and will pay for.
HP has equipped its ProLiant Gen8 servers – previewed last month and based initially on Intel's new "Jaketown" Xeon E5-2600 processors – with all kinds of monitoring, telemetry, and management automation to make it easier to deploy and manage servers compared to prior generations of ProLiant gear.
The focus on server automation reflects the server-maker's recognition that over the course of the lifetime of a server, feeding it with juice and babysitting it ends up being a considerably higher sum than its initial sticker price. This is one of the reasons why many hyperscale cloud operators like Google, Facebook, and Amazon have built parallelization and replication into their workloads, which span tens to hundreds of thousands of servers, and at the same time designed their own minimalist servers – which have had just about everything ripped out of them that companies like HP have been telling enterprises they need to run their workloads.
Enterprises may be moving to more parallel and replicated architectures, but they are not Google, Facebook, or Amazon. They have legacy workloads that need to run on heftier and more ruggedized machines, equipped with RAID data protection, on-board management controllers and redundant network connections. They also need a fair amount of hand-holding from server-makers themselves in the form of Level 1, 2, and 3 tech support. But the support needs are changing, Flynn Maloy, director of worldwide marketing for HP Technical Services, tells El Reg.
"Many of our customers are doing virtual machine pools, and if you are an IT manager today, the operations management that you are doing in these virtual environments are different," says Maloy.
You don't have to worry about one machine going out as much in these VM pools – you just pull a dead rack or blade server and replace it at your convenience – but finding where a problem is that might be slowing down performance is a whole lot trickier. "The server technology has advanced, but the support industry has not kept up. You don't need ninjas parachuting into the data center to fix a server," says Maloy, "but you do want that big red Batphone to talk directly to the expert that can handle a problem with you."
The Technology Services business at HP is now where it belongs: over in the Enterprise Server, Storage, and Networking group. The biz division is controlled by general manager Dave Donatelli and is distinct from the Enterprise Services outsourcing business. Technology Services provides break-fix and other support services for HP and non-HP platforms, scaling up from an individual server with a CarePack support contract all the way up to a "four walls" agreement spanning all the iron in the data center.
Starting today, HP is rolling out a new set of support services called Always On Support Services, which has been two years in the making and which is designed to be a better fit for the modern, cloudy data closet and data center. Always On Support comes in three flavors.
The first is called Foundation Care, and this is still primarily a reactive support contract of the type server buyers are used to, with some extra goodies thrown in. Foundation Care gives customers a single point of contact in Technology Services for Level 1 and Level 2 support. If you pay a little extra, that HP contact be the liaison to software vendors that work with HP on operating systems and other systems software installed on the systems. The idea is to eliminate the multiple calls to multiple vendors and the consequent finger-pointing that can occur. When something has gone wrong, no one has the time or patience for such nonsense. If the systems are gathering so much telemetry, then the idea is to make it available to HP and ISVs, who can work together on fixing issues quickly because they know who you are ... and they know what you did.
With Proactive Care, you get all the same bennies that come with Foundation Care, but now HP is using all of the telemetry in the ProLiant Gen8 machines and its Insight Remote Support infrastructure to do proactive maintenance and support on the systems and their firmware to find issues before they become problems or crashes. With Proactive Care, you can also use that red Batphone to call directly to the Level 3 experts inside of HP without having to go through the voicemail and sign-in hell of the typical Level 1 or Level 2 support operation.
At the top end is Datacenter Care, where you are not just holding hands or going steady with HP but perhaps are now friends with benefits. Datacenter Care is a completely custom engagement, designed to cover all the gear and software in your data center and providing even more sophisticated support call handling; proactive support (including patch management if you want it); reactive maintenance (you can have traditional 24x7 break-fix support or a parts kiosk if you can DIY this); and relationship management across hardware and software vendors. And all this along with that one throat to choke that companies seem to love (and are willing to pay for). Datacenter Care can also include system and virtual machine capacity planning and help with rolling out system upgrades once or twice a year, if that's your cycle. (In HP's dreams, perhaps. More like a third of the servers every three years at best.)
"The bell curve if where our customers will be is Proactive Care, not that Datacenter Care is not awesome," says Maloy with a laugh.
Channel partners will be able to sell Foundation Care and Proactive Care to their end user customers buying ProLiant Gen8 machines, just as they do older ProLiant servers with CarePacks now. And eventually the new HP support services will be offered to span other HP server lines and products without having to do a custom Datacenter Care contract.
One of the frustrating things about any services engagement is that unlike hardware, there are generally not list prices for the elements of the services available to the public. But Maloy was willing to give some rough guidance on the price differences between the service levels. Take a rack of servers and slap the base Foundation Care support on it. Now, if you want to make HP your designated liaison with the software ISVs, you might pay on the order of 1.5X the base Foundation Care contract. Moving on up to Proactive Care puts you in the range of maybe 2X to 2.5X, depending on the features you activate. Datacenter Care is an environment-wide product and is priced based on the number and type of equipment covered and the various aspects of the service that you activate. It will cost more than Proactive Care for that hypothetical rack of servers, but not hugely so, says Maloy. ®