4G hobonet stunt was riddled with flaws, doomed to ridicule
Surely we can do better than penniless Wi-Fi porters?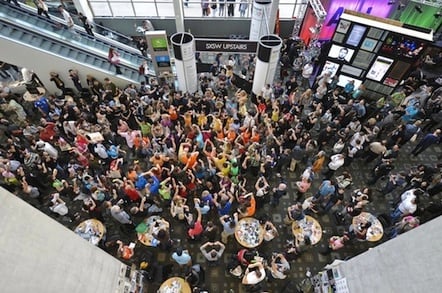 People have criticised the the Homeless Hotspots concept for reducing homeless people to moving bits of network infrastructure, but the idea has some practical flaws too.
Presented as an update to the model that puts homeless people to work selling street newspapers and magazines like The Big Issue, ad agency BBH was at tech and music fest South by Southwest (SXSW), floating the idea of allowing people to purchase access to internet hotspots from homeless vendors.
BBH may be right that the idea of selling street newspapers is near its expiry date – as print media slides towards extinction – but selling Wi-Fi access instead is a poor concept, mainly because the the idea wouldn't be practical anywhere outside of a technology conference.
Would you sit on a kerb in London and work on your laptop?
Homeless Hotspots works at SXSW because it's one big media circus, filled with people who need to blog and upload videos etc on the fly.
The heavy demand on the mobile network is more than normal infrastructure is designed to cope with, and Homeless Hotspots adds a useful temporary mobile infrastructure.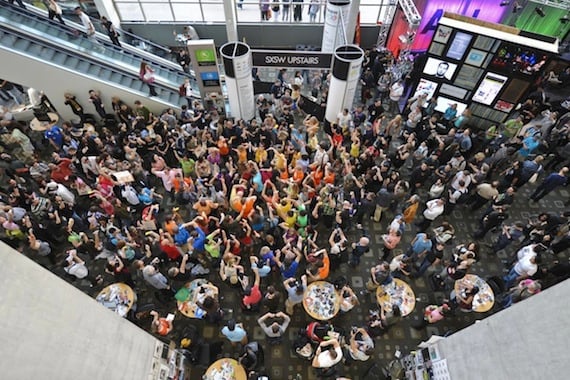 A flashmob at SXSW 2011 Credit: SXSW
But outside of SXSW, could you imagine this working on an average day in London or Birmingham? More than two people sitting on the street in one place in central London would cause a public obstruction.
Five people sitting down with there laptops would block off a whole street. And then who would want to pull out their laptop on a street kerb to sit down and get some work done? It would rain, someone would spill coffee on you, someone else would try and nick your Macbook; it's not practical.
Yes, people might want to check the internet quickly to send an email or check a website, but the people who do want to do that already have smartphones and 3G contracts, and mass gatherings aside, existing mobile networks will work fine. People who want to sit down, pull out their laptop and get something done go to cafes with Wi-Fi and tables.
The telcos have designed their networks to work without the need for homeless people with femtocells.
Would a telco give a homeless person a phone contract?
And even if there were a demand for such a service, there could be some financial obstacles too. The 4G LTE mobile hotspot Elevate device comes with a deal from AT&T costing $69.99 a month on a two-year contract, for 5GB of data month. Extra data costs $10 per 1GB, and there's also an activation fee. It can connect up to five devices. The device can run for five hours before needing to be recharged.
It works out as only $2.33 a day, assuming that it's kept within the 5GB limit, which would make it financially viable. However, the contract commitment is an obstacle to the scheme: it would land the homeless person with a monthly bill for two years. Also, you need a credit rating and a bank account to get a mobile contract, something that many homeless people won't have, not least because they're homeless.
Sponsored: Detecting cyber attacks as a small to medium business