Apple resellers left to pick bones of dwindling iPad stocks
Demand 'off the charts' says channel bully boy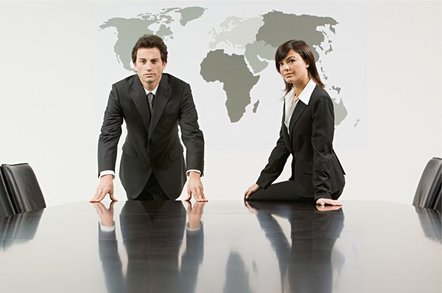 Apple has run out of iPads stocks worldwide, before the third-generation slab of fondling loveliness has even hit store shelves.
The devices were available for pre-order last week on Apple's website with shipping date in the US set for 16 March but that has slipped by three days.
Expectant owners in other early release markets – the UK, France, Germany and Japan – will be forced to endure even longer delays before getting their greasy digits on the shiny slate, with Apple advising a lead time of two to three weeks.
This rather scotches expectations among the firm's beleaguered reseller base that Apple had wised up after massive shortages on both the first and second versions and would be able to gear up for the third coming.
One Apple distributor told The Reg he now expected the new iPad to be "as rare as rocking horse shit" revealing that despite the original release dates, Apple has still not indicated when kit will hit the channel.
The supply chain was "supposed to be better managed" by Apple and the manufacturing process would be ramped up, a close channel ally to the firm claimed.
"We had expected stock to arrive at the end of this week," said the reseller source.
Apple was criticised by French partner eBizcuss earlier this year for prioritising stocks bound for its own stores,
An Apple PR person sent a statement to El Reg: "Customer response to the new iPad has been off the charts and the quantity available for pre-order has been purchased, customers can continue to order online and receive an estimated delivery date.
"Beginning Friday, March 16 the new iPad will be available for purchase at Apple's retail stores and select Apple Authorised Resellers on a first come, first-served basis," it added. ®
Sponsored: Becoming a Pragmatic Security Leader