Ten... stars of the Geneva Motor Show
Eye-catching autos
Infiniti EMERG-E concept

Infiniti's efforts to establish itself as a premium marque in Europe and shed the 'posh bit of Nissan' stigma should get a shot in the arm from this sleek range-extended leccy sports car based on the Lotus Evora. Like the Hyundai i-oniq, the EMERG-E is driven by electric motors: two in this case, producing 300Kw (402bhp). After the plug-in charge is depleted, a mid-engined Lotus-designed and built 1.2-litre, three-cylinder petrol engine fires up to turn a generator. The 0-60 dash takes four seconds and the lithium-ion battery pack is good for 30 miles of stealthy e-driving. Across the combined test cycle, CO2 emissions are said to be a lowly 55g/km - impressive for a 400bhp sports car.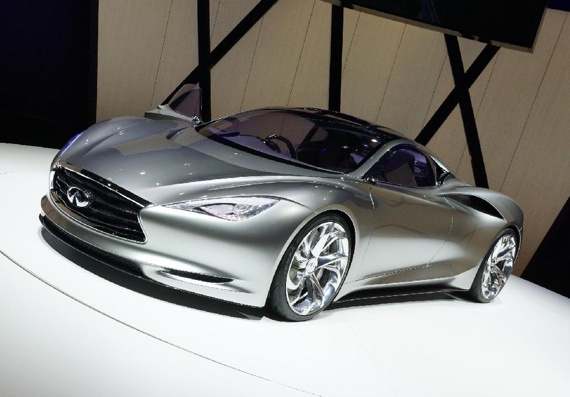 Price
N/A
Availability
N/A
More Info
Infiniti
Jaguar XF Sportbrake

At last, a decent Jaguar estate to wipe away memories of the dreary X-Type, which had far too much Mondeo DNA in its marrow to tempt anyone away from their BMW, Mercedes or Volvo load-luggers. With all new panels from the B-pillar back and a whopping 1,675 litres of space when the rear seats are folded down, the XF Sportbrake adds genuine space to the usual Jag attributes of grace and pace. Engines are carried over from the XF saloon range so expect the bulk of the sales to go to the excellent 3.0-litre, six-cylinder and 2.2-litre, four-cylinder diesel models when the car is launched in August.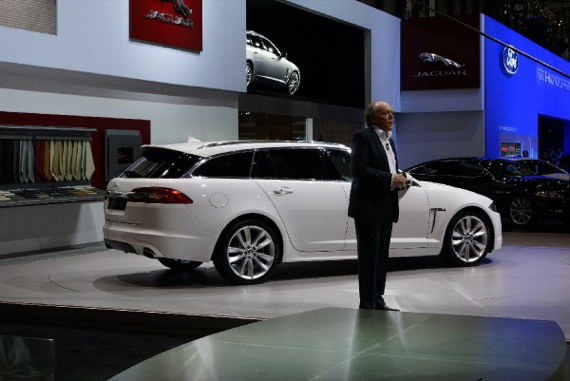 Price
TBC
Availability
Q3 2012
More Info
Jaguar