Microsoft reveals low-end WinPho limitations
Lumia Tangoed
Microsoft has revealed the limitations that low-end Windows Phones could suffer from due to their substandard specifications. And it doesn't look good for Nokia's Lumia 610.
The Tango update allows devices to run on just 256MB of Ram rather than the 512MB previously required. It also supports low-end processors with less than a 1GHz clock speed.
Unfortunately, this means that those 256MB Ram handsets such as the Lumia 610 are unable to run certain apps, manage podcast subscriptions or watch podcast videos.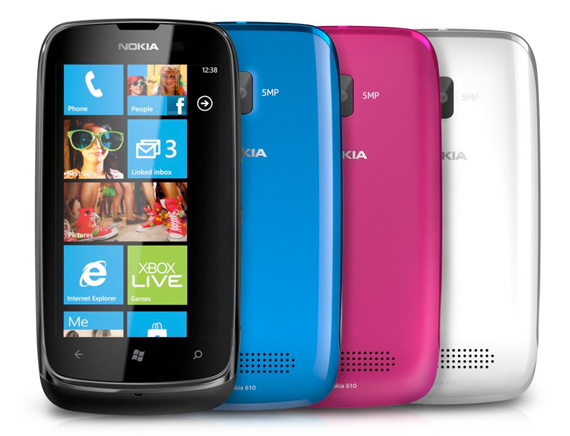 The company has disabled features such as SkyDrive, HD video playback and background agents, while the fast app switching feature that appeared through the Mango update has also been omitted, essentially making multitasking redundant.
As a result, Microsoft encourages developers to be careful with their memory use and offer reduced functionality versions of apps for the lower-end models.
If you're thinking of getting a Windows Phone, you may want to consider these things first before splashing out on a budget version.
The update will roll out around the same time as these lower-end Windows models hit the shelves sometime in Q2 2012. ®