Wacom Cintiq 24HD interactive pen display
The ultimate keyboard shortcut
Habits worth breaking
It was really hard after years of using keyboard shortcuts to get used to these alternatives. Yet after a few hours I was already beginning to adjust to a different way of working. Part of the reason working on the Cintiq is so special is its enormous size. Worlds away from working on a cheap A5 tablet.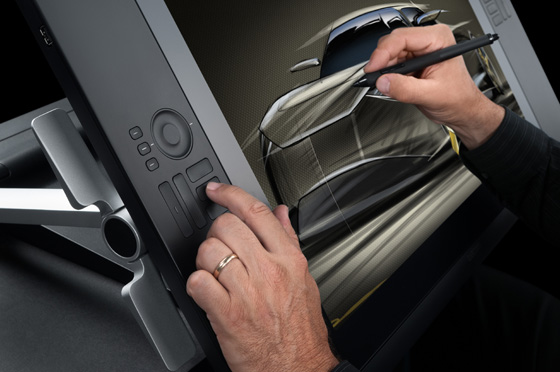 Reunited: the pen and... virtual paper
One thing creative types moan about, with good reason, is colour accuracy and Wacom has taken this on board. The Cintiq boasts the ability to reproduce 92 per cent of the Adobe RGB colour space/gamut, this was much more important to my photographic retoucher mate who came round to use it and worked on it with a slightly different range of digital imaging skills and techniques. Like me, he found being able to draw directly onto the image akin to a workbench and hugely appealing. Yet even with this intuitive approach, he wasn't convinced productivity would be that different to having an A3 tablet. So, not quite ready to be taking out a payday loan for one.
Verdict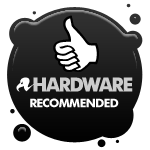 As a user experience, the Wacom Cintiq 24HD is awe inspiring. It's an excellent match for concept art or creating digital watercolours in Corel Painter, as it's the feeling of sweeping your brush across a digital canvas that makes this tablet special. It is responsive, well-built and of a superior quality to anything else I have tried during my time working in the creative industry. ®
More Peripheral Reviews

Wacom
Bamboo
Fun
Apple
Thunderbolt
Display
Ten...
A3 inkjet
printers
LG
LSM-100
Mouse Scanner
Logitech
Wireless
Touchpad

Wacom Cintiq 24HD interactive pen display
Heavyweight tablet and HD screen combo.