Western Digital slips solid hardness into EMC's eager slot
Will rope Hitachi GST into flash threesome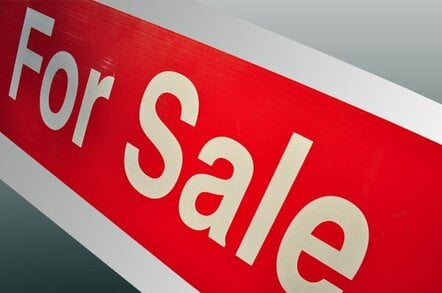 Getting ahead of ourselves by a few days, Western Digital is supplying solid-state disks to EMC for its VNX5500-F all-flash array. Of course, currently the chips are funnelled through its arms-length independent Hitachi GST subsidiary, but this is just a formality.
WD is buying Hitachi GST and the acquisition is expected to be formally announced tomorrow with a condition of two years of independence for Hitachi GST - imposed by a Chinese anti-competition regulator. EMC has certified Hitachi GST's SSD400S flash disks for use in its VNX mid-range unified storage arrays, including the all-flash VNX5500-F, so WD will effectively fulfil this deal once the acquisition is announced.
The SSD400S is a 2.5in drive, built from single-level-cell flash and coming with a 6Gbit/s SAS interface or a 4Gbit/s Fibre Channel. Hitachi GST's FC flash is the only alternative to STEC's Fibre Channel-interface SSDs and is becoming EMC's second FC SSD source.
The SSD400S offers up to 535MB/sec for sequential reads through the SAS port, 390MB/sec through its Fibre Channel, 46,000 random read IOPS and 21,000 random write IOPS, with a 5-year working life.
The drive uses Intel 34nm SLC NAND and there is a SSD400S.B version using 25nm Intel chips which offers 57,500 random read IOPS, 25,500 random write IOPS, 536MB/sec sequential reads and 502MB/sec sequential writes; a useful boost in performance.
This is a terrific win for Hitachi GST. Will it now move into PCIe flash? That would seem a logical move.
Could it start making flash storage arrays? Should soon-to-be parent WD start making flash storage arrays? We can well imagine how Hitachi GST and WD's disk-buying storage array-making OEMs will take to that idea; their HGST and WD disk purchases might drop if either of the two started building flash storage arrays.
It's okay for Toshiba to invest in Violin Memory and its flash arrays; Tosh's disk sales to the big storage array makers are non-existent or inconsequential.
A WD-owned but independently operating Hitachi GST could make acquisitions - such as PCIe flash supplier Kaminario - or partner with TMS and then compete with EMC's coming networked all-flash storage Thunder box. China's watchdog has opened up Pandora's flash box. ®