Tingle factor aimed at game controllers
Feel the vibe
A fresh take on vibrating videogame controllers has been pitched to console manufacturers, with a pad that features haptic feedback through the thumbsticks.
The prototype – from engineers at the University of Utah – pulls the skin of the user's thumbs, mimicking the recoil of a gun better than the standard vibration found in current-gen controllers, researchers claim.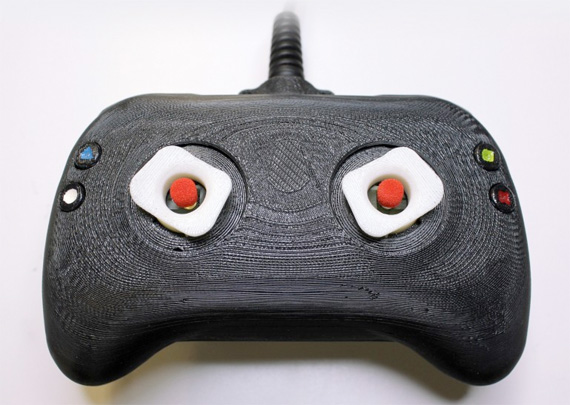 "In the centre of the thumbsticks there's a little contact bud that is similar to what you have on a Thinkpad laptop – a little red dot," said Professor William Provancher.
"In our case that dot moves, and when it moves it provides touch feedback which allows us to enhance sensations, such as gunfire."
Five tactile effects have so far been created including bounce, pulse, a circular movement, a wave effect and the feeling of crawling. The thumbtacks could also be used to give directional cues for in-game QTEs.
See a demonstration in the video below.
A controller demo has already been given to Microsoft, with the behemoth apparently requesting a more detailed presentation to be given back at Redmond. Evidently, the company sees potential in this kind of controller but time will tell if its next-gen consoles are kitted out with vibrating joysticks. ®