Dabs warns staff: Your roles are 'at risk of redundancy'
BT rings the changes at online reselling arm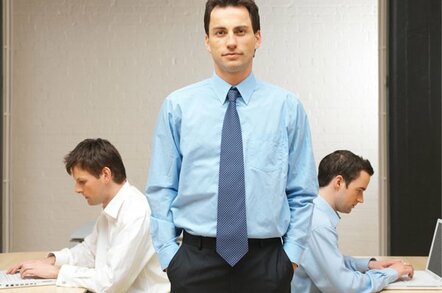 Dabs.com has notified a significant number of sales staff that their roles have been placed at risk of redundancy.
The move at the etailer follows sweeping changes that parent company BT made last year as it merged its three reseller businesses under the leadership of John Thornhill and laid off some workers including senior heads Martin Balaam and Chris Leigh.
"We are entering a consultation phase regarding changes to our operational structure that could mean some people are at risk of redundancy," a BT spokesbod told The Register.
When the consolidation process first began in September, BT said it expected to realise cost savings by improving purchasing power, and better using assets and skills between the operations.
The BT spokesman said "redundancies would be the last resort" adding that "during the consultation phase we will be looking at what options there are to mitigate the risk, including redeployment to other established vacancies".
He confirmed that Dabs employs 100 staff.
Channel sources claimed around 70 Dabs sales staff, predominantly in internal facing roles, have been placed at risk but BT refused to confirm or deny this figure.
"Until we have completed the consultation stage we cannot give any further details," said the spokesman.
The consultation period is expected to take 30 days. ®