Compaq UK founder Joe McNally has died
PC pioneer loses battle with cancer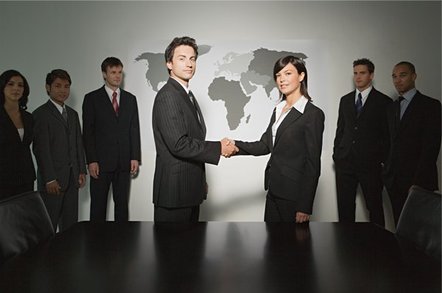 Compaq UK and Ireland founder Joe McNally has passed away after a three-year battle with cancer. He was 69.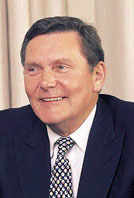 Joe McNally
Picture by: Eddie Boldizsar
McNally set up the UK beachhead for the Houston PC titan in 1984 with just £2,000 and a load of stock that he famously personally delivered by black cab, growing it to a £1bn plus sales organisation by 1997, four years before he retired.
"I have a great deal of respect for Joe. He knew what he was and wasn't good at and built a team around him that had the right mix," said David Clarke, chief executive at the British Computer Society, who worked with McNally for six years at Compaq.
He confirmed to Channel Register that McNally launched the PC firm's local operation with a "very small amount of money" and said the business was "never in debt".
McNally took an unusual career path before joining the IT gold rush: he was a road sweeper while sitting his A-levels, later a supply teacher, and was fired by his father from his steel stockpiling business.
However, it was after joining FMC Harris - the UK's top meat and bacon supplier - that he amassed invaluable management experience, learning to make tough decisions in the short term to stave off longer term issues.
In an interview, McNally said FMC was a "bureaucratic, autocratic environment" struggling to turn a profit and run by an elderly board that did not want to make requisite changes to employment policies to carve out a brighter future.
"About two or three years from the time I should have taken the decision, the business was in such a desperate state that we were subject to a hostile takeover because profits were so weak," he told The Independent in 1999.
"The lesson I learnt was never to get confused by the age of people. At Compaq, if we have young people who demonstrate a competency, we say, 'Give them the opportunity to prove that. Delegate where you feel comfortable in doing so, irrespective of whether the person is young or even inexperienced'."
This was a theme in McNally's life; at the start of last year he was made a Commander of the Victorian Order (CVO) at the age of 68 in a nod to two decades of helping youngsters develop through the Duke of Edinburgh Award scheme.
"The DofE scheme is about developing people so in that respect I'm very pleased," he said at the time.
Mike Norris, chief executive at Computacenter, described McNally as an "industry legend" that put in place the foundations for the UK IT sector and indeed the channel.
"Joe was an integral part of the industry from the heavy growth days in the 80s and 90s, he was a straight shooter and always did what he thought was best for the business," he told Channel Register. ®
Sponsored: Becoming a Pragmatic Security Leader