Quantum eases file access for big data clients
Gateway appliances allow quick penetration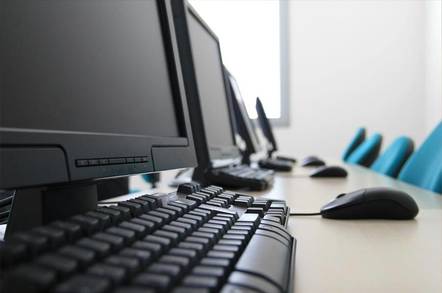 Quantum is making it easier for clients to access its big data-themed StorNext file system by adding scale-out gateway appliances to the mix.
StorNext is a shared SAN filesystem implemented by a high-availability metadata controller (MDC) that sits in front of primary and DXi deduplicated secondary SAN storage and also tape libraries, presenting it all as a single logical pool via StorNext file system SAN clients to Windows, Linux, Unix and Mac ODS application servers. They get concurrent shared access to the files via Fibre Channel or iSCSI links.
These servers can get alternative access using CIFS and NFS over the LAN to StorNext gateways, which link to the MDC. The two new appliances fit in this section of the StorNext landscape. The G301 provides 1Gbit/E access and the G302 10Gbit/E access with throughput of 800MB/sec and 1.6GB/sec respectively. Multiple G300 gateways can be clustered, providing scale-out capability, to support a large number of LAN clients.
NetApp is a StorNext reseller and Quantum technology evangelist David Chapa said: "NetApp and StorNext is going well [with] a lot of success on the federal side. StorNext is great at ingesting data, like satellite-generated streams."
In the SAN storage part of the StorNext universe, Quantum has added the QS2400, a fourth StorNext-only drive array for primary data storage. This is a 2U enclosure holding 24 x 10K 900GB SAS disk drives that can grow to a maximum 172.8TB capacity. It joins the 1PB max capacity QD6000; the 57.6TB QD1200 with its 15K drives; and the 28.8TB QM1200 – the fastest of the four and positioned for StorNext metadata storage.
These four products communicate to the MDC or the SAN client systems via 8Gbit/s Fibre Channel links.
There isn't anything specifically big data-ish about these announcements, as they don't expand StorNext's overall capacity or add any tailored application or system software that is ideal for big data applications.
The StorNext pitch is that it can manage a set of multi-tiered block-access disk and tape storage resources and represent it as a single shared file resource for heterogeneous clients through clustered front end boxes, either the SAN clients or the LAN gateways. Think of it perhaps as hugely powerful NAS head-like beast capable of delivering files via CIFS and NFS over the LAN or by Fibre Channel and iSCSI.
Because it has tape library inclusion, its capacity is virtually unlimited and to that extent it is ideal for big data where there is much data that can be drained to tape.
For the future, El Reg understands Quantum is absolutely looking at adding deduplication to primary storage – but this is engineering whiteboard territory for now.
The G300 gateway appliances and QS2400 are available now. The G301 begins at $22,000; the G302 at $32,000; a G301 to G302 conversion kit begins at $12,000; and the QS2400 begins at $118,500. ®